Mobile apps are the new order of the business world. Companies are now competing with each other to create the best mobile applications, which can increase user engagement and also lead to substantial revenue creation.
With brute force being the key strategy for several companies, today, they require something that is different from the lot. People often look for a trusted mobile app developer, and that's when they come across thousands of mobile app development companies.
With every company having its own specialty and niche, it becomes even harder to choose what is best for you as a client. Your choice of mobile application development firm not only depends on the projects delivered but also the kind of experience they have on the market.
When it comes to selecting the right mobile app development company, there are a lot of things to consider. Mobile Apps can come in all shapes and sizes.
So, you could choose from a range of small companies that concentrate on smartphone apps to large companies with large teams dedicated to developing applications for a multitude of platforms including iOS, Android, and Windows.
In order to achieve that, we have mentioned the top 10 Mobile App Development Companies that could inspire your work or help you to create your next high-quality app for your brand.
1- Hyperlink Infosystem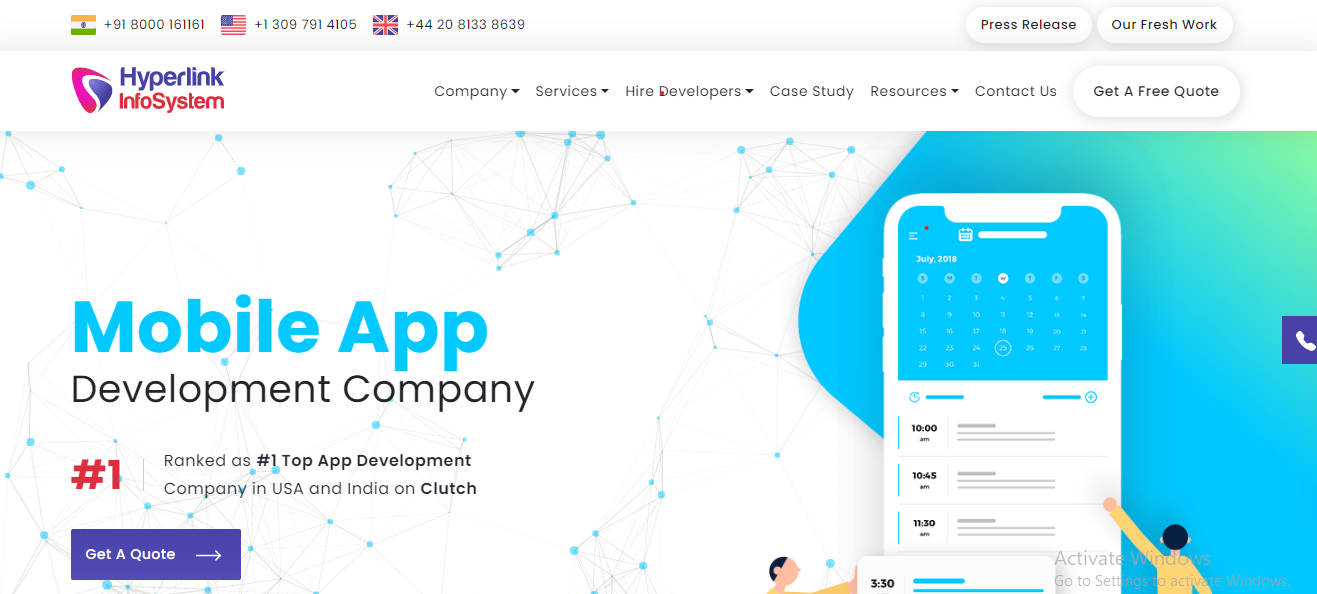 Hyperlink Infosystem is one of the best top mobile app development companies in India, whose team has more than 5 years of experience in the same industry. Having developed 3000+ successful applications and 800+ satisfied clients, the company is known for providing high-quality work.
The company is headquartered in India and has served almost every country in the world. Having 5+ years of experience in the same industry, The company is able to craft every type of app for various platforms such as iOS, Android & Windows. The company also provides services for AR/VR Mobile application development.
Hyperlink Infosystem has been helping businesses and startups solve their business problems by providing innovative and affordable mobile app development services for years. They are committed to providing high-quality, bug-free products and on-time delivery of every project.
2- Softway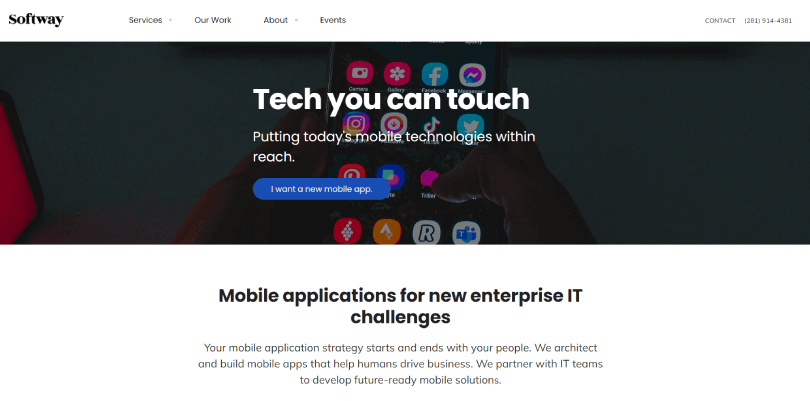 Softway, the best mobile app development company in India and one of the best companies globally to provide mobile app development services, was founded in 2003.
Softway has its own development studio in Bangalore, India, which houses highly talented programmers with over 15 years of experience. The team is highly focused on delivering high-quality end-to-end products that are built not just for functionality but also for maintainability.
Softway also works on web design & development. Softway is well known to create meaningful apps which actually are useful to all users. Till now the company has created 1000+ mobile apps with many clients across the globe.
They offer a full range of services including mobile app development, integration, and testing, game development, website design & development ReplyFree (SMS) service, and enterprise solutions that can help you stay ahead of the curve when it comes to software applications.
3- iMOBDEV Technologies Pvt. Ltd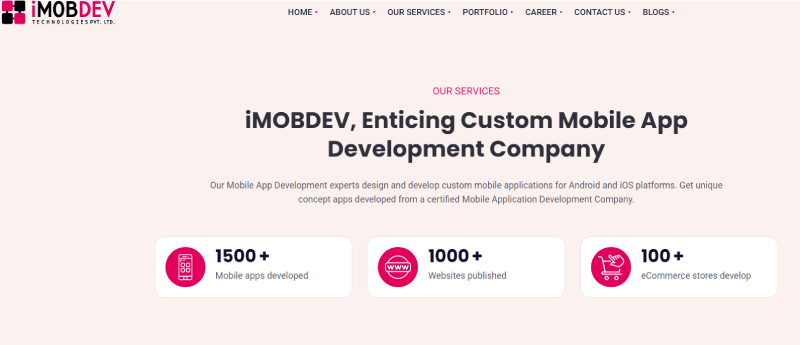 iMobdev is an India-based company that has got a reputation for delivering some amazing and unique apps on time. The company offers high-quality services in the areas of mobile application development and web development.
They have developed over 500+ mobile applications so far and also offer web applications along with internet marketing solutions to make your project a huge success in today's competitive market.
This company was founded 7 years ago and since then it has successfully completed over 500 projects. The company caters to a wide range of needs including mobile application development, game development, web application development, etc.
They are also known for their amazing UI/UX designing skills which help them deliver a great experience to users.
4- Infosys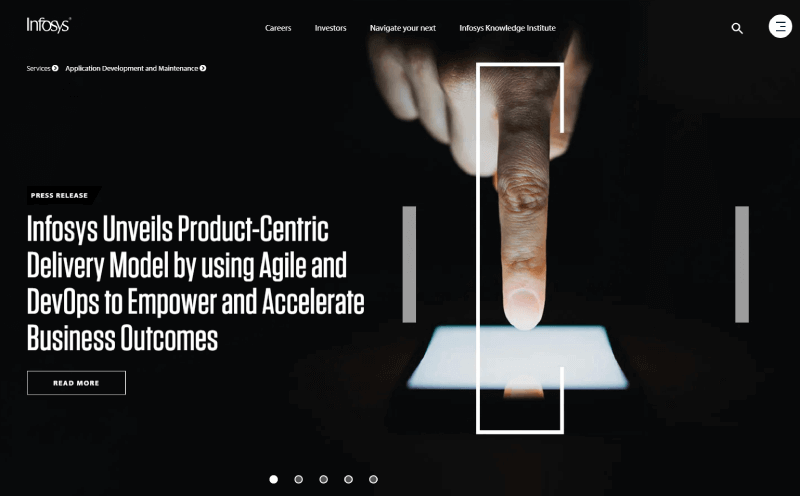 Infosys is a global company specializing in consulting, technology, and outsourcing services. It was founded in 1981 by seven engineers with a capital investment of $250. Since then, the company has grown to be one of the most successful IT service providers in India.
The company holds 82 Sales and Marketing offices and 123 Development centers across the globe. Its headquarter lies in Bengaluru, Karnataka, India. They design and deliver business-enabling solutions to help our clients understand their customers' needs, optimize their business processes, align their IT investments and prepare for the future of enterprise computing.
With a workforce of over 180,000 strong and offices in more than 48 countries across six continents, Infosys Technologies Limited (an Indian based MNC) is committed to serving its customers with a consistent quality of service through its five business units namely Technology Services, Business Consulting, Product Engineering Services, Global Shared Services & Solutions, and Finacle Financial Management Systems.
5- Frantic Infotech Pvt Ltd.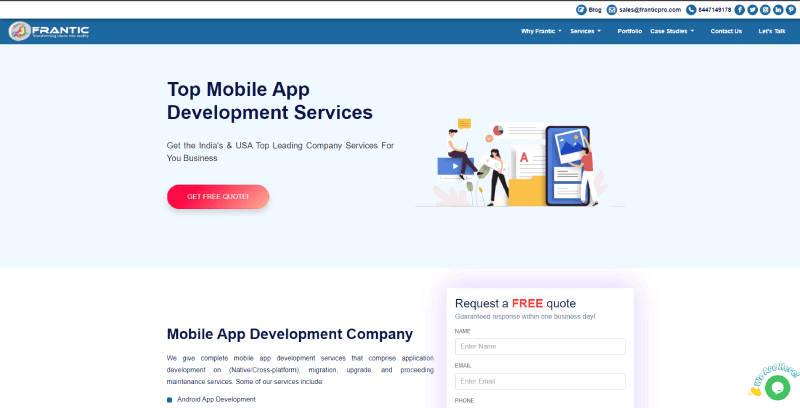 Frantic Infotech is one of the most trusted Mobile App Development Services in India. They provide all sorts of app development services for both Android and iOS Platforms. Since its inception in 2016, they have served and maintained many clients globally, offering its apps on top marketplaces like Google Play Store and Apple App Store.
Their experts can develop any kind of app from scratch to add extra features with efficiency and speed. They have delivered 400+ clients globally including 70+ Mobile apps that are currently live on Play Store.
They hold industry expertise in Android Apps, iOS Apps, Cross-Platform Apps, React Native and Flutter App development, and also Custom made on-demand apps. They also customize apps according to the needs of the client which makes the whole process seamless.
They use the latest technology and tools such as HTML5, Javascript, PHP, JAVA, Open Source, Angular 2+, React(Native), etc.
6- WillowTree Apps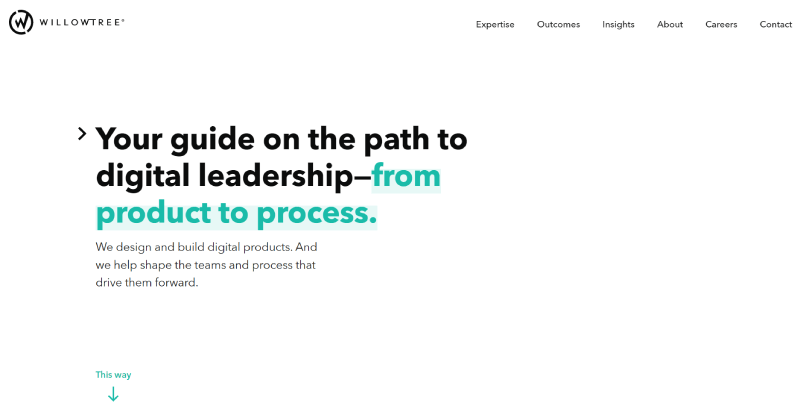 One of the most promising app development companies in the market, WillowTree Apps follows the prime goal to use the latest technologies to develop creative and innovative app solutions for their clients.
Their team of app developers has an average of 13+ years of high-quality app development experience, honed by developing software as well on a variety of platforms.
Their experienced developers and designers can assist you with the data latest algorithm, user-friendly experience, and logical thinking skills alongside technical aptitude to implement a solution directly applied to your application.
They have accumulated a highly experienced and skilled team of mobile strategists, UI/UX Designers, Developers, and software engineers. The company has delivered 1000+ mobile and digital solutions (that are currently live)for international clients.
Their well-known clientele includes names like Century Fox, Regal Cinemas, Synchrony Financial, National Geographic, and many more.
7- Zensar Technologies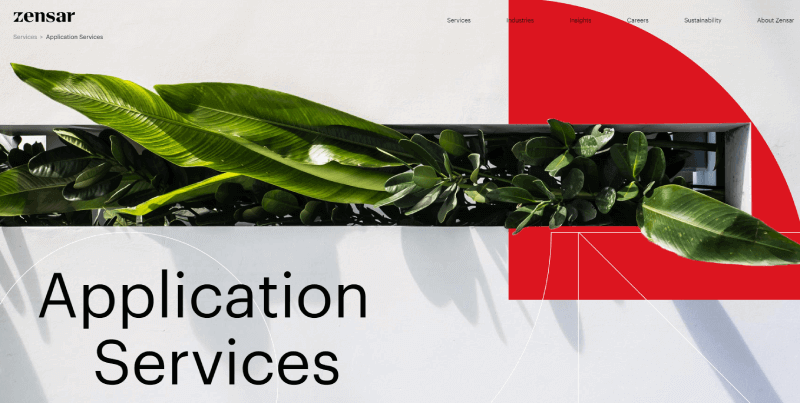 Zensar was founded in 1991 and is headquartered in Pune, India. Zensar started as a subsidiary of the RPG Group and later became an independent group, and the company's chairman is Harsh Goenka.
The company has 10K+ employees and offices established in 20 countries across the globe. They hold expertise in Digital Supply Chain, AI and Automation, Cloud Infrastructure, Data Management, Data Science, Enterprise apps, and other latest technologies that are trending in the market.
The team of Zensar Technologies delivers experience-led business transformation to the clients. Zensar Technologies stock trades on the Bombay Stock Exchange and on the National Stock Exchange of India.
8- SPRITZ LLC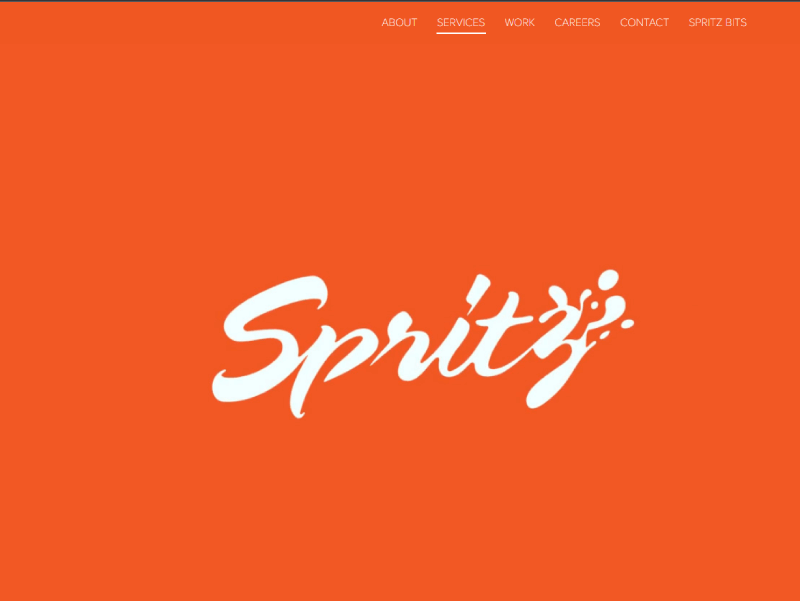 It is a San Francisco-based integrated marketing agency that seamlessly combines digital and traditional marketing with a clever, powerful design. They identify and implement current trends with personalized marketing strategies, and take a dedicated, hands-on approach to each account.
They have delivered their services to some big names in the industry. The clientele includes a variety of client names like Super Bowl 50, Celebrity Cruises, and also small local hospitality and start-up clients.
From professional businesswomen's associations to the world's oldest professional squash tournament, they have been serving a wide category of audiences.
9- RNF Technologies
Established in 2009, the company's goal from the beginning has been to plan, design, develop, produce and execute solutions that are specific to the requirements and imagination of the clients.
What has allowed them to keep delivering the same throughout these years is their belief in their services and the delivery they offer.
Their work structure is a true representation of what an app development company should do to execute to help their client what they have certainly framed in their mind.
This company focuses on challenging client expectations by producing innovative solutions for customers across a wide industry.
Linking industry-specific knowledge with excellent offshore capability and technology speeds up the time to market & minimizes the development prospects of the clients.