Having a mobile app presence in the technology-driven world has become necessary for every business owner. It lets businesses reach millions of customers worldwide. 
The total app revenue is expected to show an annual growth rate of $641.13 million by 2026, according to Statista. 
Mobile app development is transforming the way businesses operate. Many business owners hire mobile app consultants to stay ahead in the competitive world.  
Mobile app consulting services help enterprises create strategy roadmap pre and post-development.
This blog talks about the top advantages of mobile app consulting services that help get a high-end mobile app.
What is Mobile App Consultation?
As the term suggests, the app consultation services give businesses unique app ideas and strategies to give a competitive edge. These services help companies to expand their market by conducting in-depth research.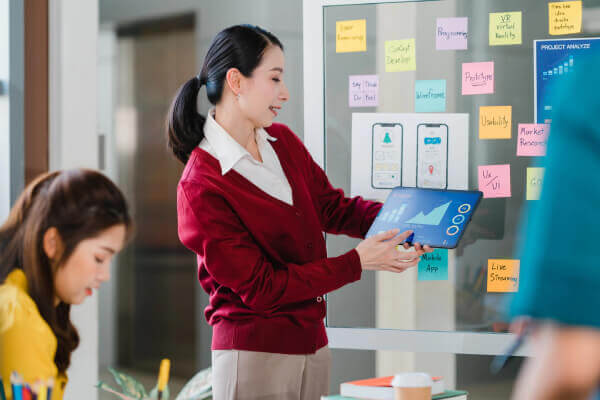 App consultation aims at offering professional guidance before starting the app development procedure.
5 Benefits of Mobile App Consulting Services
Devising a Mobile Strategy
Following a strategic plan is a good idea if you want a successful app. App consultants are familiar with different aspects that are important to consider while planning a mobile app development strategy. They are experts in mapping strategies as per business requirements. 
If you are hoping to get a high-end mobile app for your business, taking guidance from an app consultant is advisable. 
Mobile app consultants know all the latest app development tools. They can suggest the most suitable platform per the client's business requirements. App consultants also know how to optimize the business's goals and target audience.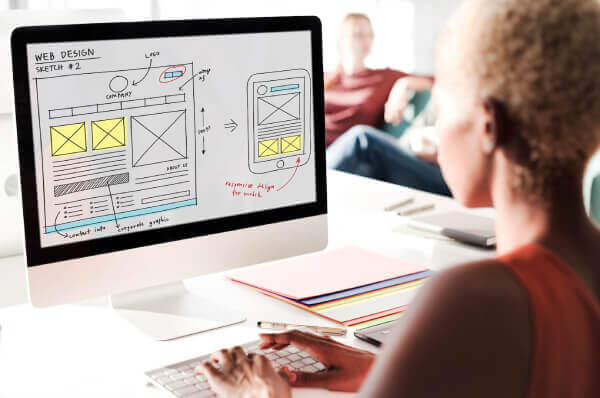 Discovery
Discovery is an essential aspect of mobile app development, and app consultants help do the needful. They gather critical information per the market requirement and conceptualize the app project for business growth. 
App consultants understand the existing app abilities and boundaries. They demonstrate the business process to get better outcomes. They even assess all the possible negative impacts that might affect the app in the later stages. 
Apart from it, the app consultants obtain the business requirements concerning the desired business process. 
Competitor Analysis
Another benefit offered by mobile app consultants is in-depth competitor analysis. App consultants identify the competitors working in the same industry as their clients and research their overall app functionality. 
The mobile app consultants use the competitive analysis as a comparison factor. It identifies the unique features businesses can include in their apps for a competitive edge. The competitor analysis benefits the business owners by spotting the latest trends and setting the benchmark for future growth.
Minimum Viable Product
App consultants present the app's primary vision to help business owners stay on track and make better decisions in the long run. Businesses can consult whether an MVP will be beneficial in terms of getting profit or a full-fledged app.  
Go To Market Strategy 
The mobile app consultants are well-aware of the tools helping in targeting the right audience at a suitable time. App consultants strategize app ideas and drive the targeted user to download the application.
They keep the users engaged with the app by launching engaging campaigns, like push notifications, loyalty programs, referrals, and more. App consultants also make several strategies to get app reinstallation from a particular set of users.
Things to Remember While Hiring a Mobile App Consulting Company
Mobile app consulting services guide businesses in choosing the right strategies, methodologies, and trends for profitable results. 
There are companies that develop the apps apart from providing consultation. Consequently, they bring research and practical experience onboard. 
Here is a list of a few critical points to remember while hiring a mobile app consulting company. 
Checkout Company's Portfolio
Before hiring a mobile app consulting company, ensure to check out the company's portfolio. It helps understand how the company works, technical expertise, project theme, and more. 
As a business owner, you'll get an idea after seeing the company's portfolio of whether the company can meet your expectations or not. 
Previous Projects
Businesses can also look at the previous client's projects to see how much the app developers are experts in building the app as per the requirement. Check the clients' projects with the same industry niche as yours.
Client's Feedback
Read the previous client's feedback to get valuable guidance. It will be easier for you to make better decisions and know the company's reliability.
Know Technologies Used
The app consulting company you are hiring must use the latest technologies that make your mobile app competitive. Know which technologies the app developers use and how often they keep themselves updated with every latest trend.
Project Management Methodology
The most important thing to know before hiring a mobile app consulting company is which project management methodology the company follows. Ensure that the app consultation company lets you choose the project methodology per your business requirements. 
Proper Communication
Communication is the key. So, hire a mobile app consulting company that keeps you in the loop throughout the development process. 
Concluding Thoughts
A high-performing mobile app is essential for every business owner these days. App consultants help in different stages like app marketing strategies, competitive analysis, and more. 
They can answer all your questions, like what pitfalls a business owner should ignore, the ideal strategy to follow for an app's success, what resources are required to develop an app, etc.