Recent times have been quite significant for food and restaurant business infrastructure. With growing digitization in each field, food delivery app development is a popular option among customers.
Integrated with the latest technology and user-engaging features, these apps have become a routine part of lives from tier-1 and tier-2 cities to several semi-urban and rural areas.
The advanced accessibility of smart devices and the internet plays a significant role in the growth of food delivery apps.
According to recent statistics, the projected market value of the food delivery applications is USD 474.30 billion, which is currently growing at a ratio of CAGR of 8.38 percent.
Such an application has empowered food ordering technology in a seamless and synchronized restaurant network. People preferred the food delivery apps to follow the specific health safety regulation during the pandemic phase.
In this phase, top food delivery app development companies integrated modern technologies that improvised these apps with powerful back-end support and seamless front-end functionality.
According to reports, during Covid-19, 44 percent rise in the ratio of people ordering food through food delivery apps.
It made the app development companies focus their interest on integrating engaging and interesting features in the food delivery app.
Here is the list of food delivery app development companies that offer seamless app development services with robust modern technology and customer preference. Let us have a close look:
1- REDBYTES
It is one of the top mobile app development companies functional with a massive cliental base and customer support. This app development platform works with the latest IoT (Internet of Things) and firebase app development basis.
The platform performs app development for cross-platform food delivery apps with the latest navigation and GPS technology.
2- VALUECODERS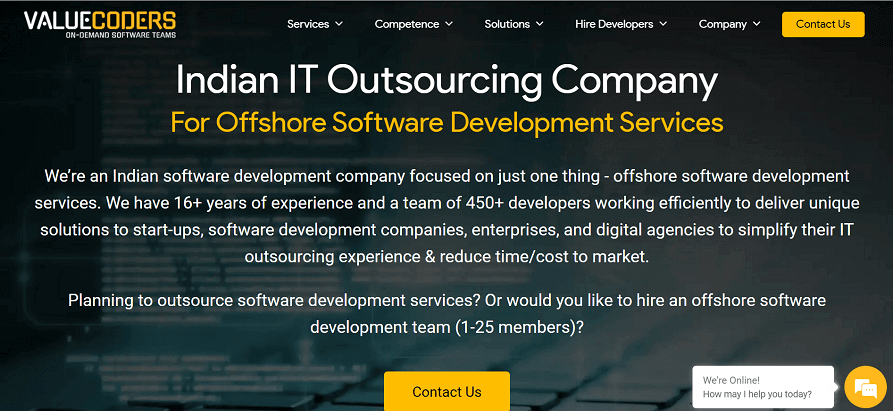 VALUECODERS is a popular app development company renowned for developing the best food delivery applications. It builds the app with modern AI/ML, AR/VR, and blockchain technology integration with features such as an accessible dashboard, customized search, and quick food ordering.
It integrates the advanced management tools, which function the order management, transaction history, and cart management.
3- ARKA SOFTWARES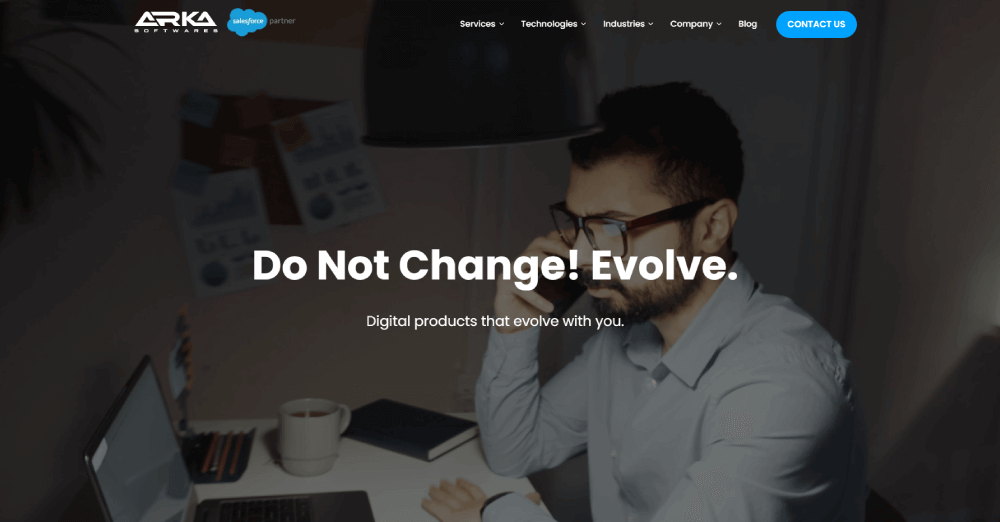 Arka Softwares is one of the top food delivery app development companies which integrates with several cross-platform applications. It develops the app with powerful full-stack technology integration with a high-end scope of customized features.
The food delivery app development process integrates development, transformation, and product engineering categories.
4- RISINGMAX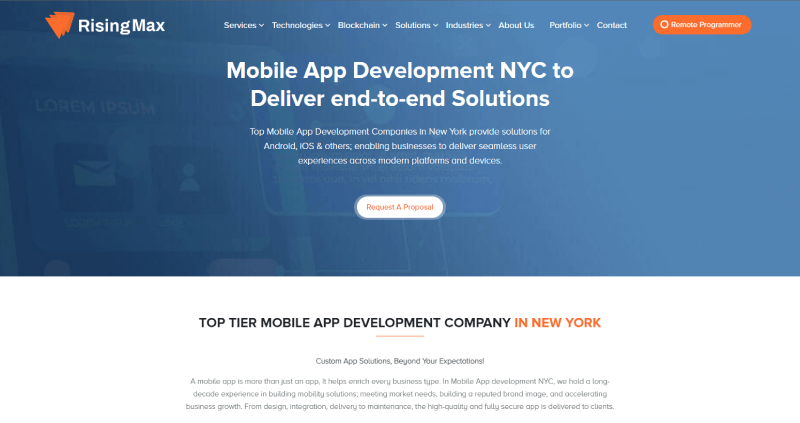 It is a leading app development company referred by plenty of businesses and start-ups for app and web development. The app development process in RISINGMAX implements smart web techniques with customized software selection, big data analysis, and blockchain technology integration.
It crafts the food delivery apps according to the target user interface and smart and trendy UI features.
5- SUFFESCOM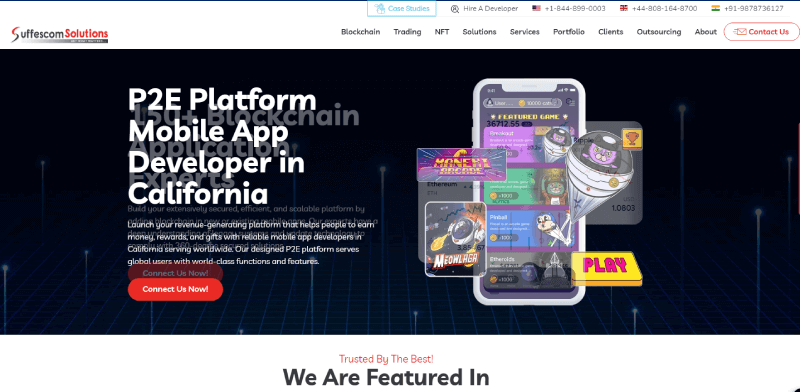 SUFFESCOM is another leading food delivery app development company listed on the globally performing app development companies. It offers food delivery app development with advanced blockchain technology and AR/VR integration.
It builds the in-app top-performing features with robust back-end support. The integrated UX/UI interface is built according to the targeted consumer and location.
Smart navigation, management tools, and location-based food ordering are some preferred features in the food delivery app-building concept of SUFFESCOM.
The app-building process has a massive scope of customization of personalized features according to cliental preferences.
6- CUBIX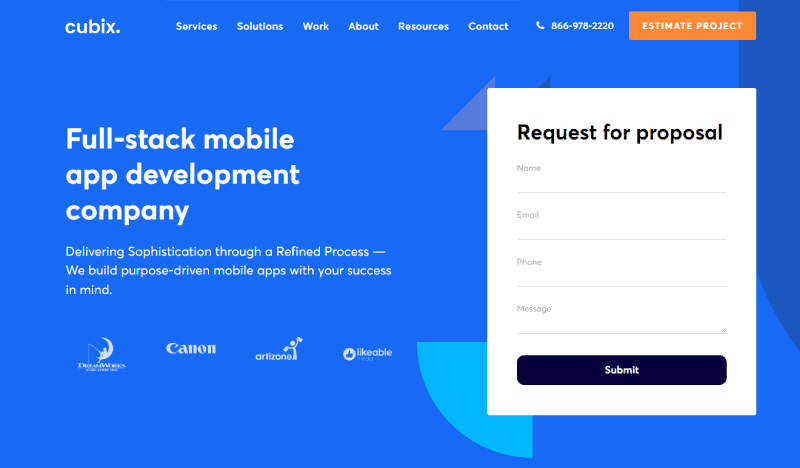 CUBIX is a renowned app development platform that functions with skilled and experienced professionals. This platform develops the food delivery apps with the latest technology integration with AR/VR, SaaS, and IoT with plenty and UI features that upgrade the app run quality and its front-end features.
CUBIX has introduced several expert food delivery management features awarded on the global platform with several recognized awards.
7- XICOM
XICOM is among the top app development companies, which attains a powerful position on the global market in terms of quality, services, and revenue. It builds the food delivery apps with cutting-edge technology integration which is excellently defined and designed to meet the client's preferences and requirements.
It integrates the latest app development technologies like cloud computing, IoT, Blockchain, AI/ML, and Big data analytics. It offers robust software competency and post-development support with engaging UI features.
8- MINDSTER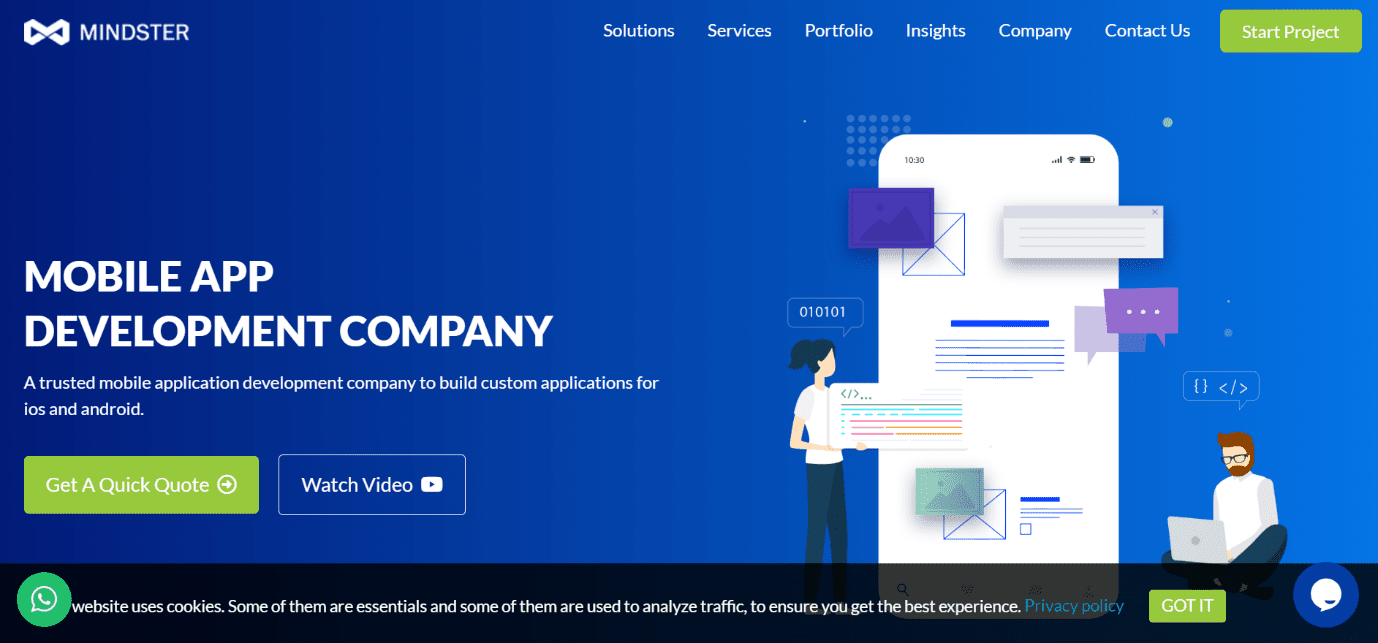 MINDSTER offers app development with specific segments like a flutter, cross platforms, iOS, and Android, with several latest integrated features. It provides app development services for startups, solo restaurants, and restaurant chains.
It offers modern features like multi-payment modes, navigation-based in-app search, intuitive dashboard access, scheduling, and coupons, with multiple other features.
The food delivery app development integrates advanced sorting options for favorite food, history (order and transactions), cart management, and review and rating.
9- SIDEBENCH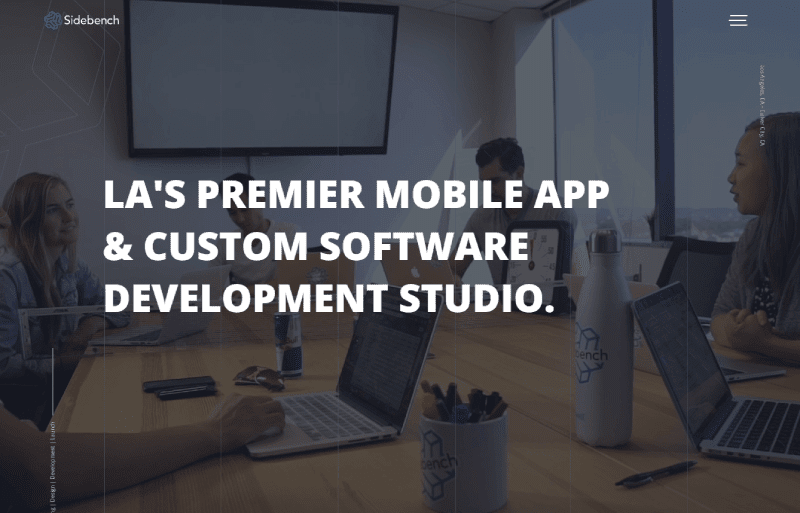 It provides app development services with core user research regarding features, customization, and targeted customer.
It builds the food delivery app with a trendy UX/UI interface with robust technical infrastructure, visual design, and road mapping. The food delivery apps build customer-engaging features with smart navigation techniques with advanced AI controls.
Conclusion:
Here is a detailed list of the best food delivery app development companies. These companies focus on integrating the latest and most powerful technology interface with trending UX/UI features.
With customers' growing interest in food ordering, the market size of food delivery apps is constantly growing, with annual revenue of USD 177.10 in the current year. According to the future predictions, this ratio gets higher according to developing apps with several app downloads in each segment.
App development companies focus on building innovative and robust features using the latest technology like AI/ML, AR/VR, IoT, and big data integration. With growing trends, integrating blockchain technology is another step in app development.