The Android mobile operating system unleashed a revolution in the smartphone arena since its launch. It has been known for its exceptional capability of personalization, it lets you choose your device and service provider, and customize the user experience to cater to your needs.
Android offers a flexible yet highly efficient ecosystem, which is why it has been installed on over 3 billion active devices worldwide.
Android 13 has finally arrived, and it kept the dessert-less naming nomenclature intact. Google has offered a barrage of innovative elements in this iteration of its highly popular mobile operating system.
While the previous version of Android 12 was criticized for not introducing any groundbreaking features, the Android 13 brought the biggest redesign in recent years.
Android 13 offers a fresh paradigm of approaching the UI/UX design through its vivid theme engine, which adjusts all UI elements based on the wallpaper chosen by the user.
Android 13 brings everything you admire about Android, it focuses on transforming your smartphone accessories into a device that adapts to your needs, infuses robustness and security by default, and enhances the interoperability of all your gadgets.
In this blog, we will check the exceptional features that Android 13 offers to users and how it is different from its predecessor Android 12.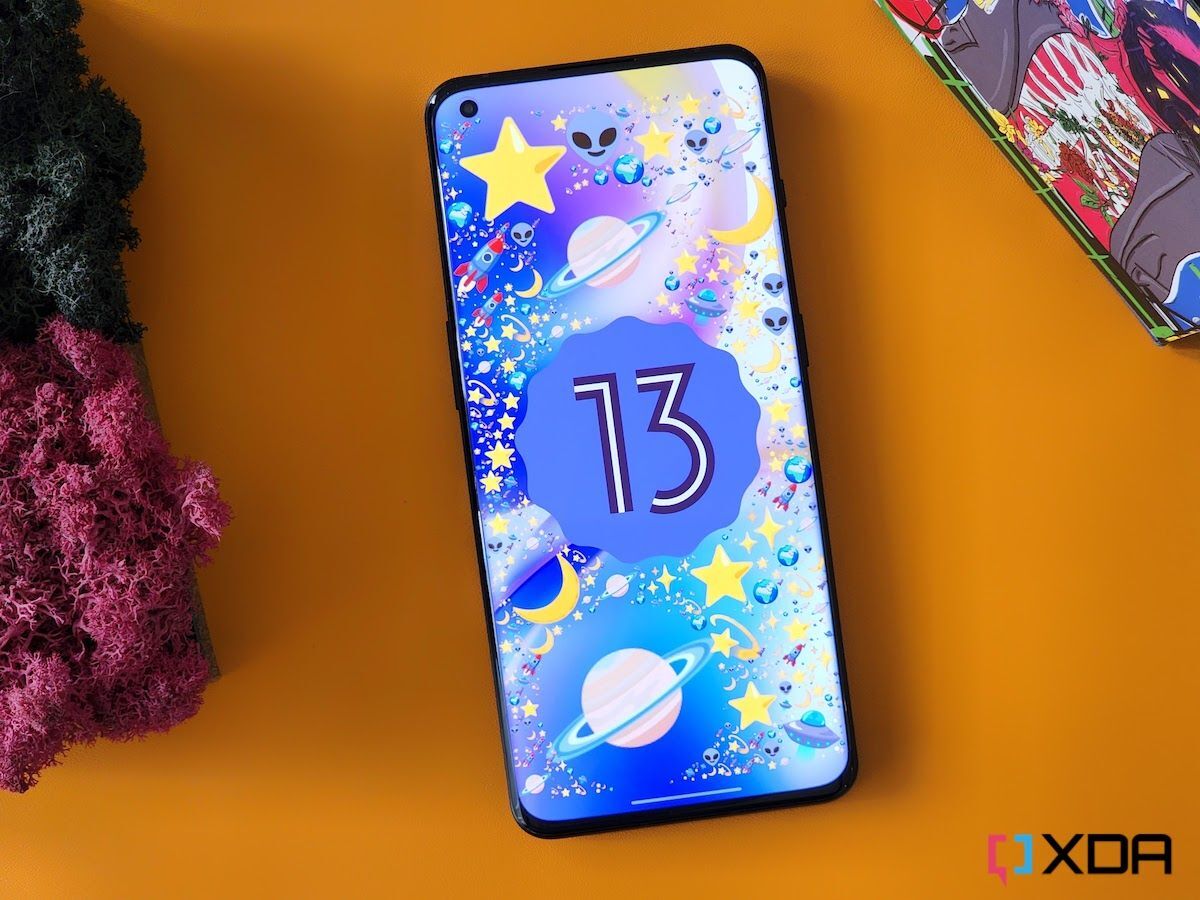 Android 12 vs 13- Android 13 – Overview
The first beta of Android 13 was introduced by Google at its I/O event in 2022. This new Android version primarily focuses on the fresh user interface that is quite adaptive to the end user's preferences.
Android 13 keeps enhanced security and privacy at its core while offering better toolsets to develop enchanting experiences for people on smartphones, tablets, laptops, TVs, cars, and wearables.
Just like its predecessors Android 13 also went through a long iterative development process.
Google launched a few previews build as public betas before releasing the final version. It has assimilated numerous innovative elements to provide a different look and feel to Android 13.
The screen motion is way smoother, the animations are fluid, and it comes with a fresh Privacy Dashboard, support for scrolling screenshots, application access indicators for the camera or microphone, delightful conversation widgets, and effective quick setting tiles, and redesigned notification shade to name a few.
Android 12 vs 13- Android 13 – What's New
Does Android 13 offer something new? The answer is a big YES.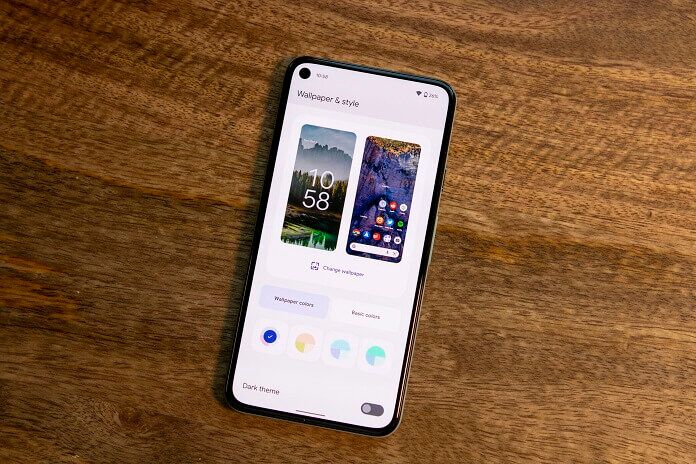 Right from the look and feel to the functionality, the Android 13 has transformed the operating system. Here are a few prominent changes it has brought to the fore.
Lock Screen Clock
The moment you power up an Android 13 smartphone, you will be enthralled to notice a fresh and clean lock screen clock.
You will be surprised to see that it is a very neat and clean clock setup in the center of the screen, with almost no clutter of notifications.
Notifications
The notification has been completely overhauled as far as design is concerned. The notification window style has been changed, it can be grouped automatically per application, or could be separated if not conversational.
You will find an easy-to-use snooze control, which let you snooze any notification with a simple tap, instead of swiping on the notification.
It also lets you snooze a particular notification for a specific duration.
Quick Settings Shade
In the previous version, we used to see little round toggles while dropping notifications or quick settings from the top of the screen. However, this has been replaced by much larger and neat rectangular controls.
It is quite similar to the Android 12's Power menu for controlling smart home gadgets.
Fresh PIN Code Keypad
Android 13 comes with a freshly designed PIN code keypad, and you can access it by swiping it to unlock your phone.
The design is minimalistic and pastel shades are inspired by Material You. The buttons are large and round, which gives a better feel to the end-user while entering keys.
Material You – Customization and Theming
Android 13 offers a higher degree of customization, as it allows users to select and determine the accent of background colors, wallpapers, and lock screens.
It also enables you to toggle the "themed icons" feature, which changes your mobile app icons to match the color of the phone theme.
Longer Screenshot
Android 13 offers the scroll capture ability to take a longer screenshot. It also allows you to edit them, incorporate markup functions, and type text in different fonts and colors.
You can also add some emojis to your screenshots by pressing the sticker icon. It also allows you to resize the screenshot by just pinching it.
You can also dismiss the screenshot thumbnails by simply swiping them off the screen.
Privacy dashboard
This is a big value addition to Android 13, as it gives the users access to check the permissions given to the applications.
You can easily check if an application is accessing your camera, microphone, storage, location, or contact list. It gives you better control over your applications and makes the necessary changes to suit your privacy needs.
Share Sheet Image Edit
Android 13 let you edit an image just before sharing it with others. You will get an 'Edit' option while selecting an image, which let you edit and mark up images before sending them via WhatsApp or email.
All you need is to click on the share menu and tap on 'more', which gives you the 'Edit' option next to 'Nearby Share' below the picture thumbnail.
Redesigned Widgets
Android 13 comes with entirely redesigned widgets, which could be easily adjustable in the window. Widgets are designed in such a way that they can easily fit into the user interface.
The Photos comes with a memories widget that can display your memories from Google Photos right on the home screen.
The conversation widget displays the recent conversation in a very congenial interface.
Refined Media Player interface
This is among the most prominent UI changes in the Android 13, the new media control widget appears in the drop-down menu while a piece of music is being played.
Google has stretched it to the entire width of the screen by making necessary adjustments in the layout design.
The new multi-media player takes up more space even on the lock screen for ease of use and visibility.
One-Handed Mode
Android 13 allows users to enable one-handed mode. This feature has made its initial appearance in the second developer preview and Google is all set to roll it for larger-screened phones in the future.
All you need is to enable it, drag it down from the bottom of your smartphone and it will bring the application you are using down halfway, it will make it easy to operate the app screen with one hand.
Application Shortcuts Menu
This is another small but important tweak to the interface, where a pop-up shortcut menu appears when the user taps and holds an application icon.
The new application menu is larger, and the commands are well separated with adequate space, which makes it easy to use for consumers.
Nearby Share for Wi-Fi passwords
–
It is a handy feature that enables users to share their Wi-Fi connection details with other people in your vicinity.
Android 13 will let you share the connection details using a QR code scanner, and it also gives you an option that says 'Nearby'.
Users need to turn on Nearby sharing by tapping on this option, and then they can share the connection details with nearby devices.
Quick Tap gesture for Pixel phone
Android 13 has released a double-tap gesture, especially for Pixel phones. It allows users to take a screenshot or several other programmed tasks by simply double-tapping the back of their pixel phone.
Users can configure other tasks such as launching Google Assistant, opening recent applications, opening notification shade, or pausing/resuming media playback.
Innovative Picture-in-Picture controls
Although the Picture-in-Picture is available in Android for quite a while, the new controls with Android 13 enable users to enlarge the window without going full-screen.
It allows users to have a tiny floating video playing screen even when they are not inside the video application.
Android 12 vs 13- Android 13 – Additional Features
Google has given a massive upgrade in the name of Android 13 while incorporating some innovative and best-in-class features for the users and developers too.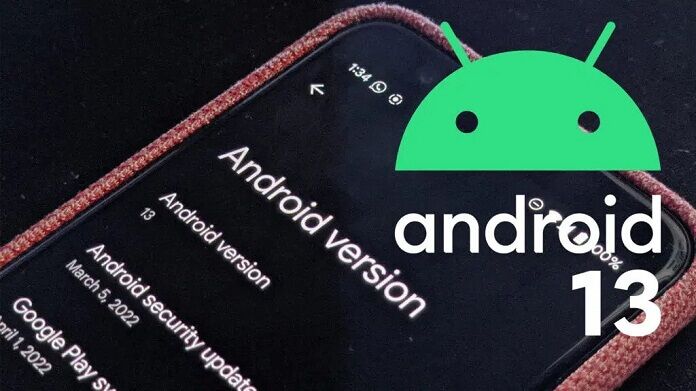 Here we have the most significant features everyone should be aware of.
Chat Bubbles
It lets users pin the chats to the top of the list, and users can multitask while keeping the conversation going in the form of bubbles.
Users can enable this feature by accessing the notifications and long-pressing on the chat bubble.
This feature is compatible with commonly used communication mobile applications in the market.
Prioritizing Conversations
The prioritization of Messaging and Communication apps features has been available even in Android 12.
The new version allows users to swiftly read and respond to the notification from various google applications from the notification shade.
Users can 'Star' important conversations to make them appear on the lock screen, even in the Do-Not-Disturb mode.
Universal Splash Screens
Material You has drastically improved the overall Android experience for the end-user.
It shows a dynamic splash screen for every program, even if the developer does not support it. Although, it allows developers to change the splash screen if needed.
Resume on Boot
This is an important feature, that allows programs to access CE Storage (Credential Encrypted) after an OTA reboot without forcing the user to unlock the device first.
In other words, we can say that this feature enables applications to resume their usual function immediately after the OTA reboot.
AVIF Image Support
AVIF (AV1 Image File Format) is an image codec that assured JPEG-like quality but at much-reduced file size. It uses the AV1 codec, which was introduced in Android 12.
One-Time Permissions
This is another handy feature that allows users to grant specific permissions to their applications only once.
In this way, users do not have to provide lifetime permission to the applications to access vital phone components and information.
It also provides users an option to delete or reset the permission from applications they are not using.
Project Mainline Enhancement
As per Google, the ART will be included as a part of Project Mainline and users will be able to download it via the Play Store.
Additional modules will also be made available in the future.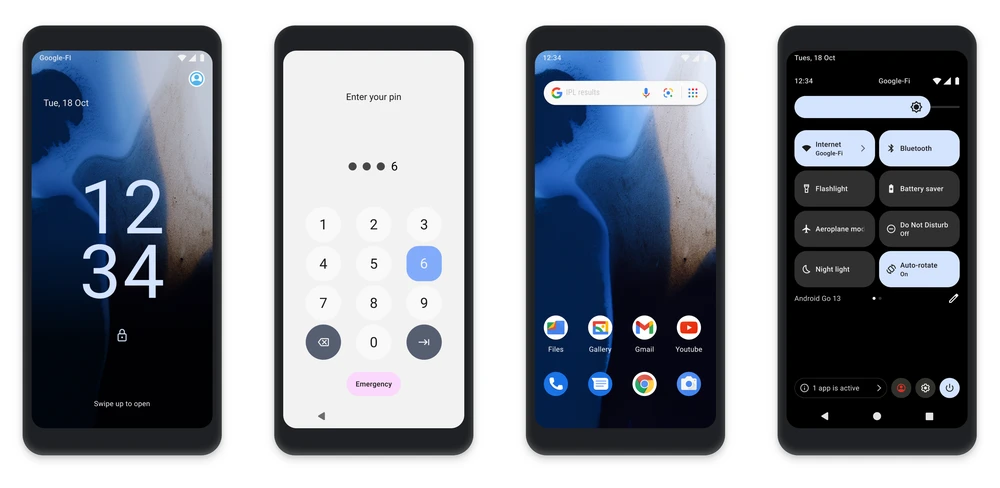 Application Optimization
Android 13 has put some serious application speed optimization algorithms in place to enhance the overall user experience.
Another important optimization is preventing background services or programs from launching foreground programs.
The task allocation has been improved whereas the latency issues have been reduced, which enhanced the application performance.
Picture-in-picture improvement
Swifter transitions and improved media controls have enhanced the user experience in PIP (picture-in-picture) mode.
Multi-channel Audio
Android 13 supports the MPEG-H pass-through and offload. It enhances the audio experience for the end-users, as now Audio mixers, effects, and re-samplers have up to 24 channels.
Large display optimization
Android 13 offers enhanced compatibility for large display devices such as foldable screens, tablets, and televisions.
Google is already developing an operating system version centered on large display devices.
Android 13 vs Android 12
| | | |
| --- | --- | --- |
| Features | Android 12 | Android 13 |
| Design | A slight improvement over the Android 11 on this front. | Comes with Material You, a fresh UI that allows users to personalize their phone with redesigned widgets and a custom color palette. |
| Look and feel | No such option | It lets users apply colors across the entire Operating System: Lock screen, notification shade, widgets, volume controls, and much more. |
| Privacy | No such option | It offers Privacy Dashboard that provides users improved visibility over the app data and permission. |
| Indicators | No such option | Indicators have been added to the status bar, that let the users know when these apps are using a Camera or Microphone. |
| Quick Settings Toggles | No such option | Quick Settings toggles are available on supported devices, which allows users to instantly disable application access to the camera or microphone. |
| Approximate Location | No such option | With this option, applications are allowed to see your approximate location instead of precise. For example, weather applications do not require your precise location to provide an accurate forecast. |
| Application Hibernation | No such option | This enables users to put applications into a "hibernation" mode if they are not actively using them. |
| Internet Panel | The Internet setting panel is available, but with fewer options | An easy-to-use Internet Panel allows users to switch between service providers and fix network connectivity issues with ease. |
Android 13 – Final Words
There is no doubt that Android 13 is a significant release with an entirely new look and design language while putting more emphasis on privacy.
Google has indeed gone all out to deliver an enchanting yet improved version by incorporating the Material You theme approach.
Google is also planning to improve Android 13 further by releasing additional features this year.
Android 13 is a pathbreaking upgrade over its predecessors, with its optimized UI and clutter-less design approach, it has become the most popular operating system for modern smartphones, tablets, and even foldable phones.
To avail the unprecedented outcomes and build future-ready apps, you must hire an efficient and capable Android application development firm, that can leverage the innovative features to offer delightful UI and next-level UX experience to the end-users.
Android 12 vs 13 – FAQs
1. Is it good to upgrade to Android 13?
Android 13 is indeed a groundbreaking update, that offers an entirely fresh look with utmost focus on privacy.
The visual appeal has been improved with the use of the Material You theme system. With its additional features and functionalities, it is a perfect upgrade over its predecessors.
2. Is Android 13 stable now?
Yes, the Android 13 is now a stable release. Users can download and install the OS and security updates via the phone's settings section.
Going forward all OEMs can release their customized versions with respective designs and skins.
3. Does the Android 13 version improve battery life?
Android 13 decreases the battery life of a smartphone. However, it depends on the phone you are using.
The Pixel-5 and RealMe GT phones have shown a drastic drop in battery life once Android 13 was installed on them.
4. Is Android 13 better than Android 12?
Android 13 is a major upgrade over its predecessor. If we compare both versions, android offers better performance, enhanced security, and privacy controls. Android 13 comes with better features and functions that make it way better than the Android 12 version.
5. What are the possible disadvantages of Android 13?
We have figured out the following disadvantages of Android 13 :
Possible bugs from AOSP (early installation) versions.

Availability of glance widget on the top of Home Screen.

Lack of Power menu.