When customers land on your website or download a mobile app and easily find how to complete the desired task, it will improve the overall user experience and satisfaction with a product.
The goal of creating websites, SaaS products, and mobile apps is to enable users to achieve their objectives quickly without any hassle.
In order to make your app or website user-friendly, you need to focus on interaction design (IxD).
Interaction design is the process of designing digital products and services that facilitate interactions between users and products. Interaction design mainly focuses on creating a digital product by focusing on its visual interface – not functionality.
Creating interactive products will only be possible when you have a user-friendly user interface that creates the best possible experience for users.
There are many elements such as graphics, motion, sound, space that help users to interact with a product.
Whether you are developing a mobile app or website, designers need to focus on maximizing the usability of every online touch experienced by users.
Everything from a CTA button to a link to a lead form, interaction design includes every element present on the screen. When users swipe, click, tap, or perform any action, you need to ensure maximum usability of all user-facing aspects of design.
Let's discover how designers can use interaction design to please their audience by creating an out-of-the-box digital experience.
Capture Audience's Attention
Okay, it is very simple to understand how interactive design actually works. When visitors come to your landing page or mobile app, they will interact with only those design elements that catch their attention.
Adding animation to your CTA buttons, images, and other design elements is a worthwhile idea to get the attention of your potential customers.
Interaction designers carefully analyze each and every aspect of the user interface and identify those elements that can garner the attention of users.
It is no surprise that the human brain processes visual information faster than text. Therefore, it is advised to carefully go through colors, layout, and images to determine how these areas can gain maximum attention and improve user engagement.
Educate Your Customers
When it comes to educating your potential customers about your products or services, it is important to highlight the important features on your website or mobile app.
With the help of interaction design, you can help your prospective customers understand how your products or services can solve their pain points.
It is important to note that interaction design is all about how users feel when interacting with your website or mobile app.
Your information hierarchy should help users find the relevant content that features the benefits of your digital product and why they should prefer your brand over your competitors.
For instance, if you want users to complete a task using your mobile app, educate users via onboarding screens so that they can easily use the specific feature to get the job done.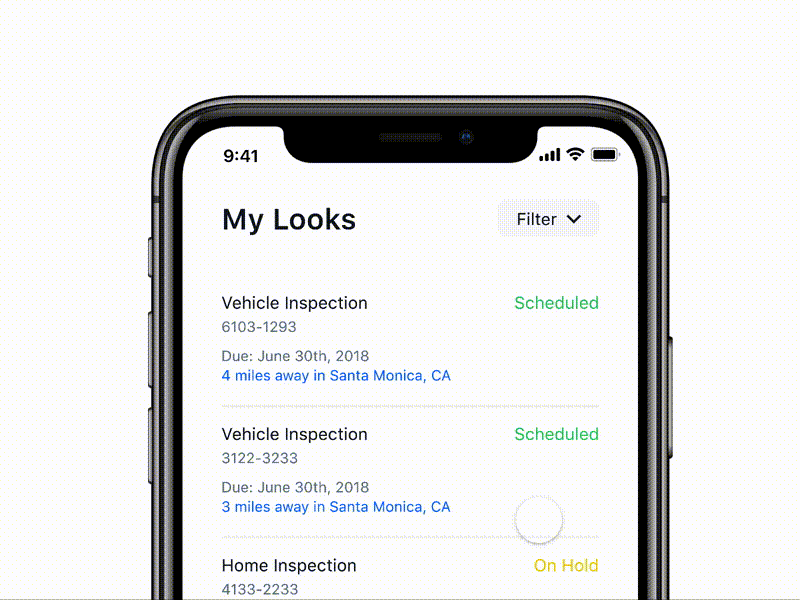 Trigger Emotions
There is no denying that emotional factors play a major role in purchase decisions. Online shoppers usually don't buy a product just because they want it.
They usually make a buying decision because of how the product makes them feel. For instance, an e-commerce brand visits the website of your mobile app development company and decides to develop an app for their online business.
If your website successfully evokes emotions and creates excitement, it will increase the likelihood of converting people into your customers.
Try to subtly explain how your product or service can solve their pain points. Make your brand apart by helping your prospects understand the benefits of your products and services and which features make you different from your competitors.
With the help of interaction design, you can clearly portray your value proposition and trigger emotions that lead to buying decisions.
Convince Visitors to Convert
Do an in-depth analysis of your website to determine the design, colors, layout, and images that guide visitors what actions they need to take.
Performing an interaction design analysis gives you valuable insights that can help you make important design changes that will lead to quicker and more efficient action.
Analyzing your site will enable you to capture more leads and convince them to become your customers, which will increase your revenue.
Make sure to check each and every aspect of your website that can prevent them from making the desired decision.
For instance, if you provide users with too many options, chances are they will end up not making a buying decision and abandon your website. Focus on fewer choices to create a more efficient conversion process.
Attract Returning Customers to Buy More
Many marketers create new design and marketing strategies to attract new leads. It is advised to carefully analyze your website or e-commerce store to come up with some ideas on attracting returning customers and convincing them to purchase again.
By making some changes in your design strategy, you can build a base of loyal customers to increase your business revenue and make your business successful.
Create a Simple and Enjoyable User Experience
Try to make your website or mobile app simple that makes it easier for visitors to achieve their goals.
With interaction design, you can make things simple while helping users to take the desired action in a few clicks. When your users find things they are looking for, it will definitely create a great and pleasant user experience.
Key Takeaways
Creating an interaction design for your mobile app or hire app developers & designers for creating wire-framing first.
You need to constantly make changes in design by understanding your audience's behavior in order to meet their needs.
Create an enjoyable experience for your audience by improving the interaction design of your website or mobile app design.
It will ensure maximum usability that will definitely generate more conversions and create an exceptional digital experience.