With the increasing demand for mobile applications, many businesses and organizations are coming up with plans to launch mobile apps for themselves. But the task is much easier said than done.
There are several things to be considered to come up with the best app, from the programming languages and technology stack to the code deployment and server management.
As these tasks require professional inputs, you should collaborate with the best mobile app development company in Dubai. This way, you will have professional input on the app and won't have to worry about the technical aspects of the dev project.
But the main problem is finding the right agency for your project, especially since so many names are on the market.
Keeping this in mind, we have compiled a comprehensive list of the top mobile app development companies in 2022.
In addition, we have also explained other factors, like the factors to consider to choose the best company, the benefits of outsourcing mobile app development, and so on.
Top 10 Mobile App Development Companies in Dubai, UAE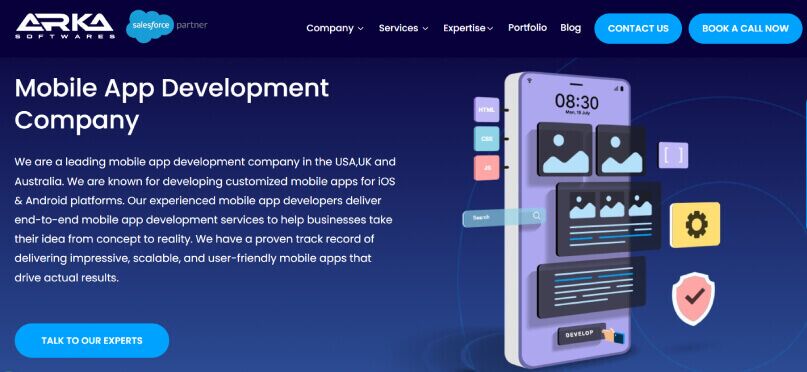 If you are looking for the top mobile app development company, collaborating with Arka Softwares will be a good idea, especially since it knows the market well and offers unique ideas.
The software developers are well trained in different types of mobile app solutions, from customized development to ecommerce app development.
With an average employee count of 50, the company will help drive maximum traffic for your business through the mobile app. In addition, they make the app scalable so that further modifications can be done easily.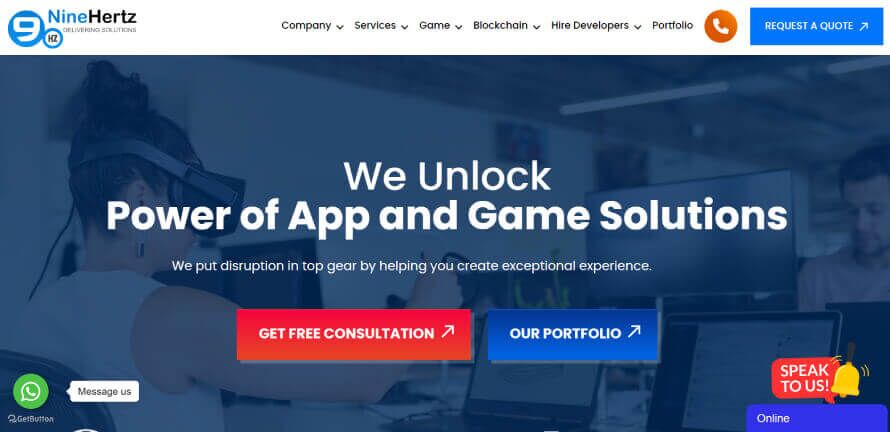 Founded in 2008, The NineHertz is one of the best companies offering competitive IT solutions to businesses across the UAE. Thanks to the skilled and talented team, it has gained a lot of proficiency in mobile app development.
Although the company is working with about 100+ employees, each member has in-depth market knowledge. At the same time, its technical team understands modern tech innovations and the best way to implement them in a mobile app development project.
From designing the user interface to orchestrating quality checks on the app, they will easily handle all the required work.
3- Appinventiv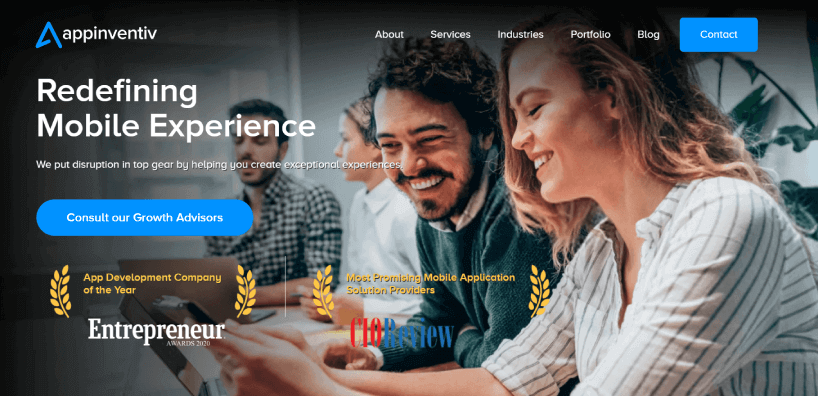 Appinventiv is an award-winning mobile app development company in Dubai providing impeccable technology solutions to startups and Fortune 500 companies. With more than 1000 tech experts, engineers, and professionals, the company, founded in 2015, strives to bridge the gap between client ideas and reality.
With on-time delivery and post-development support, we aim to facilitate rich customer experiences and innovative solutions. Thousands of projects have been completed successfully by them so far. The company has on-board disruptive technologies such as Blockchain, Artificial Intelligence, Machine Learning, Internet of Things, among others.
4- ZOONDIA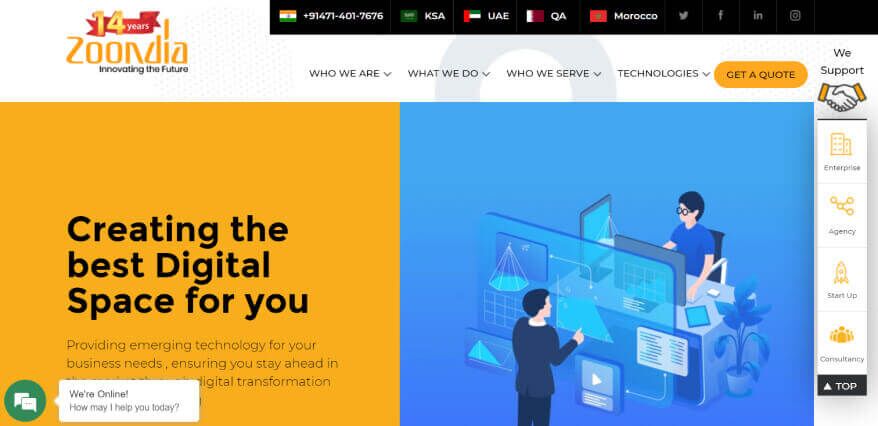 With an hourly charge of less than $25, Zoondia has established itself as a multinational corporation, with branches in India, USA, UAE, Qatar, and KSA.
It has gained expert knowledge and experience working with different modern-day technologies, including cloud, single page applications, and progressive web apps.
The current employee strength of the company is 500 maximum, further subdivided into multiple teams. Considering the tech and management teams, you will be surprised by how well coordinated they are.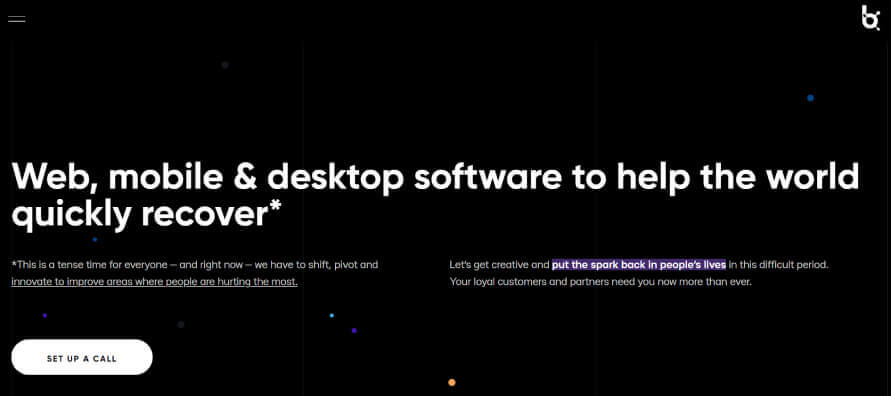 Established in 2011, Benamix offers its clients excellent mobile app development solutions. With an employee count of 10 to 49, the company has gained excellence in this domain so that you can leave your mobile app development project in their hands without further worry.
The best part is they charge within an affordable range, from $25- $49 per hour, based on the project size and complexity.
The professionals are well aware of the latest techs, and they keep themselves updated with the innovations on the market concerning the mobile app.
In addition, they will also work on the UI/UX design to help your business attract more customers and retain them with time.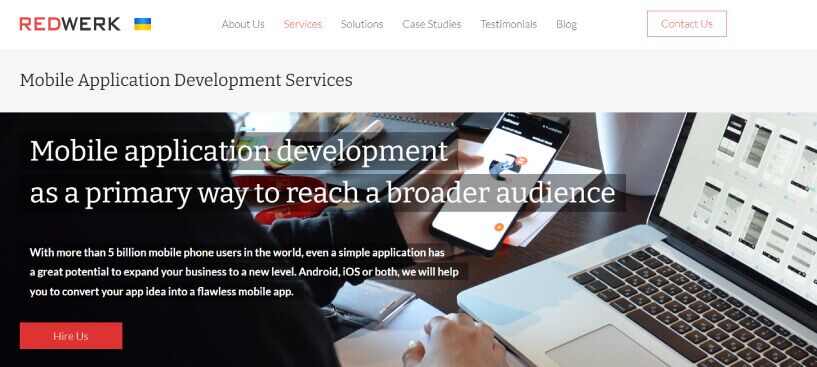 If you are looking for the top mobile app development company capable of dealing with cloud-based services, Redwerk is the right name for you.
The developers are experienced in working with SaaS and PaaS. So, you won't have to worry about not being able to incorporate modern tech in the mobile application.
Being a medium-scale company, the maximum number of employees working for Redwerk is about 249, with an hourly rate of $99. The best part is the company has established itself as a multinational corporation, with branches in UAE, USA, Italy, and Australia.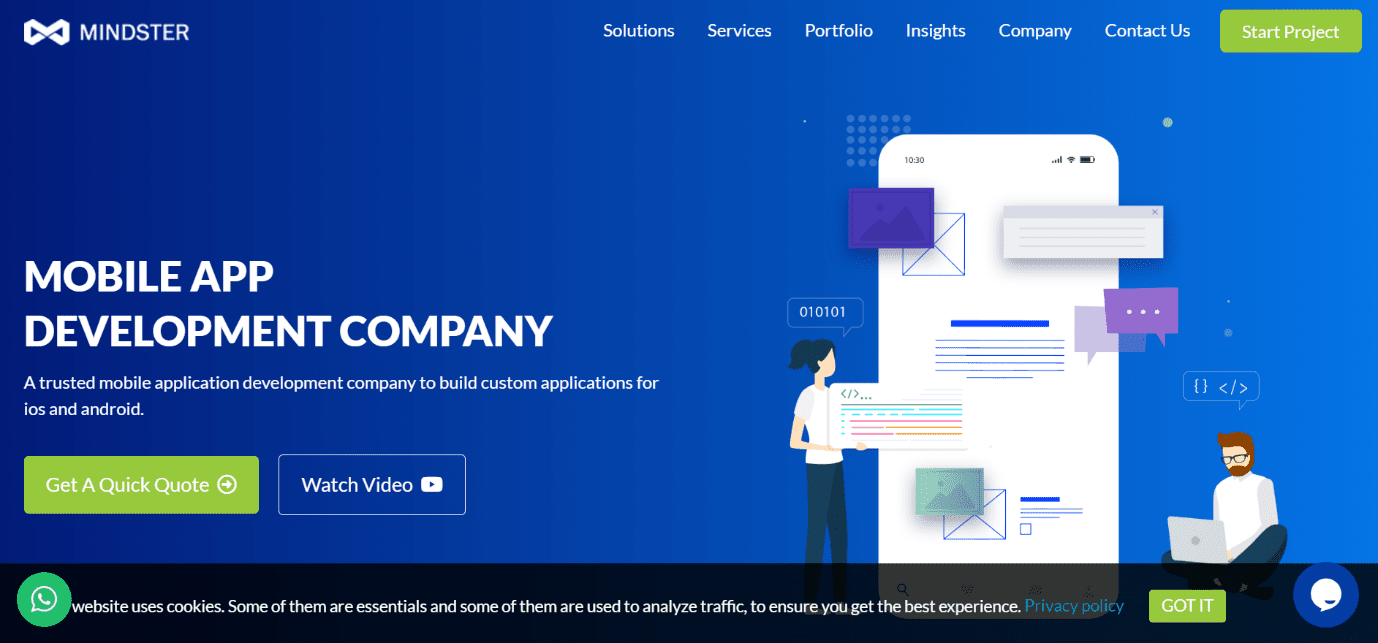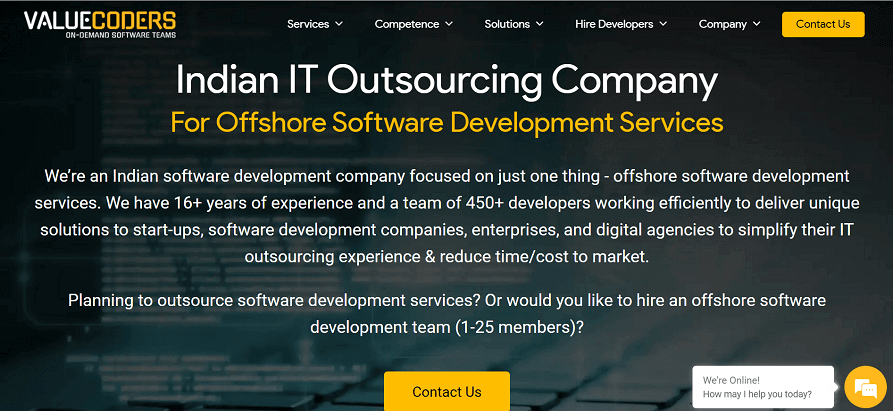 How to choose the best mobile app development company in Dubai, UAE?
Choosing the best mobile app development agency takes time and effort. There are so many names and the claims they make that becoming confused is easy.
Therefore, you need to be extra cautious about your choice if you don't want to find yourself stuck in the mayhem. So, to make things easier, we have created a guide for you.
Experience
First and foremost, you need to work on knowing the company's hands-on experience in mobile app development. For instance, the company might have been offering IT solutions for 10 years, but it has started to work on mobile app development projects for three years now.
Therefore, we will consider the experience of the said company to be three years rather than ten.
Services offered
One of the most important things to check is the services offered by the concerned mobile app development firm in Dubai. For instance, if you want a custom app for your business, you need to collaborate with a company capable of doing the same.
Similarly, if we consider your desire to get an ecommerce mobile store, the chosen firm should have the expertise to work on such software without any further hassle.
Feedback review
You should check the feedback and reviews from past clientele to know more about the work culture of the mobile app development company.
Not only will you be able to know if they offer quality services, but you will have more clarity about the way they work, their ability to deliver the project on time, and so on.
These reviews will give you a deeper insight into the company's facts that are otherwise unknown.
Cost of the project
Another important factor to consider is the overall cost of the project. Get quotes from the chosen companies and ensure they are within your budget. If not, you need to move to the next name on the list.
Flexibility and scalability
Last but not least, you must choose a mobile app development agency in UAE that works flexible hours 24/7, especially to handle post-production issues. Also, you should be able to scale the team.
For example, if you initially hired 10 employees to work on the project, you must be able to change this number according to the requirements.
Why outsource mobile app development services in Dubai?
Before concluding, let's briefly discuss why you need to outsource the mobile app development services to another third-party company.
People often believe that forming an in-house development team will do the work. But that's not the case, and below we have discussed why a third-party association is more lucrative than an in-house team.
You don't have the expertise needed to work on the technical aspect of mobile app development, like coding, data migration from a legacy system, deployment of the codes on the repository or the server, etc.

If you want to use the cloud platform to deploy the codes for the application or use it as the platform to develop a cloud-based app, you will need professionals with expertise.

Training an in-house dev team is a huge investment, from hiring professionals developers to onboarding strategies and training. But the cost will be much less if you outsource the mobile app development services.

Another reason to outsource mobile app development services to a third-party company is peace of mind. Deep down, you know they will complete the task on time and provide innovative solutions to meet customer and market expectations easily.
Conclusion
In this article, we have shared the list of the best mobile app development company in Dubai that will help you find the best one for your business requirements. You can take help from our guide to find the best firm according to your liking.
Also, since we have clearly defined the importance of outsourcing mobile app development services in Dubai, you won't have any further apprehension about the same.