Isn't it often that you find a product on Instagram and wish to buy it? Your answer proves how powerful Instagram content is and how much impact it leaves on people. 
Instagram is a social media giant that has outgrown its original purpose and emerged as a go-to place for shoppers to look for inspiration to make a purchase. Not just that, isn't it common that you're simply scrolling through and finding something to buy without any intentions? 
As a brand, it's high time that they capitalize on this behavior. However, with competition, promotion, and customer acquisition costs reaching new heights, capitalizing has become challenging. To overcome this, brands use Instagram content to boost brand awareness and conversion rates. 
If you own a Shopify store, continue reading to our blog to find out how to add Instagram feed to Shopify eCommerce website for better shopping experience. 
What is an Instagram feed on the Shopify store?
Every eCommerce marketer aims towards maximizing sales. We all know it isn't easy and comes with its own set of complications like:
Maintaining a loyal customer base 

Shopping cart abandonment 

Customer trust

Providing an omnichannel experience and,

Skyrocketing shipping costs.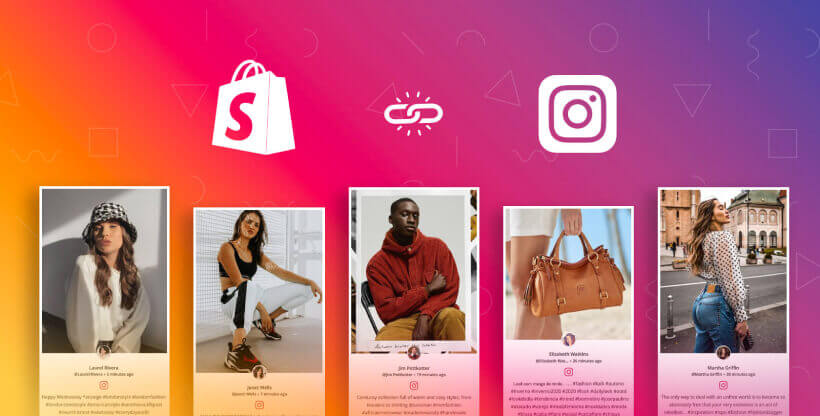 All these challenges make it difficult to achieve the desired results. Adding Instagram-generated content on your Shopify store can help you stand out and deal with these challenges.
But why Instagram? Studies show that 70% of shoppers online use Instagram to discover and learn about products that they can use and incorporate into their lives.
Leveraging influential content from Instagram on your online storefront can alter the users' perception and become profitable. 
Incorporating a shoppable Instagram feed on Shopify store can help you build trust, boost user engagement, and significantly increase conversion rates.
More than this, people relate to authentic and experience-based content more than promotional content. 
How to Add a Shoppable Instagram feed on Shopify?
Suppose you are a brand that gets a lot of love from its users on Instagram (UGC) on a specific hashtag.
To capitalize on this, all you need to do is curate, make it shoppable, and leverage it on your Shopify store. Look into the details only to find out how easy and seamless the entire process is. 
You can also show posts via an Instagram handle on your Shopify store. Let's understand the process of how to add Instagram feed on Shopify Website. 
Process of how to add Instagram feed on Shopify
Fetch your content
To collect and aggregate content from Instagram there are various connection types you can use like handle, hashtag, mentions, tag, reels, videos, etc. You can use different connection types and add diverse content to your eCommerce. 
Moderate and customize the content
As intriguing as it sounds, collecting diverse content contains a lot of irrelevant information that might break the users' interest.
To offer valuable and relatable content to your users you must filter out anything irrelevant and only bring high-end content to your eCommerce store. By moderating content, you deliver quality content that is relevant to your audience. 
Moreover, customizing your feed is essential in order to add brand identity to your Shopify store. Making your feed visually appealing further grabs the users' attention and helps your business to grow.
Customizing your feed can keep your users hooked to your brand and what you have to offer. 
Make your Shoppable Gallery
To make your gallery shoppable you need to add product tags. This will make it convenient for your users as it provides all the product-related information in a unified manner.
You can showcase all the descriptions, specifications, prices, and other details of your product collectively in one place. 
Apart from convenience, by featuring users' content you further enhance their product imagination and help them make an informed decision about their purchase. 
Publish the Shoppable Gallery
Once you have made all the necessary changes and are satisfied with it, it's time to publish the Instagram Shoppable Gallery. You can choose the location of your gallery and choose to publish it anywhere you like. 
This content is genuine, reliable, and authentic which helps in building trust and driving conversion. 
Best Social Commerce tools 
Regardless of the industry, brands across diverse niches are implementing social commerce and shoppable galleries into their eCommerce stores. This has resulted in giving a cut-throat competition and delivering credible and attractive content to your audience. 
Let's see some tools that make the entire process seamless. 
1- Taggshop
Taggshop is a social commerce tool that is equipped with promising solutions to help its users integrate shoppable Instagram into their eCommerce stores.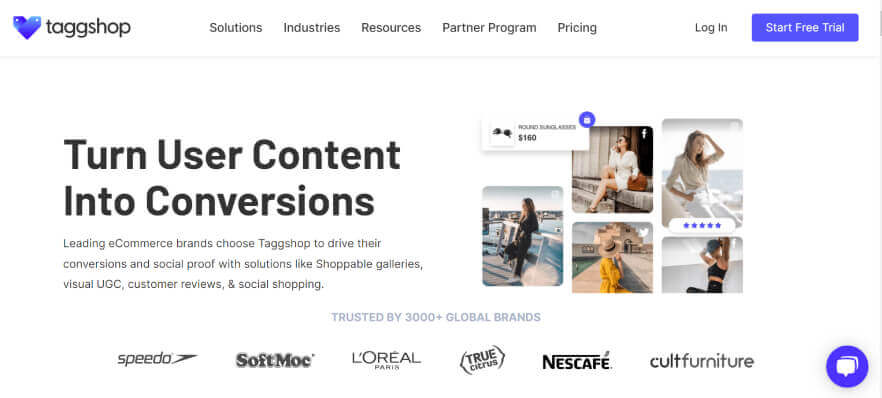 Brands can collect user-generated content from Instagram, sync their products, and transform their feed as shoppable. 
Taggshop is an AI-based tool that helps in product discovery and tagging via suggestions and intelligent assistants respectively. Additionally, strong analytics helps in identifying top-performing content, runs a complete sentiment analysis, and improves performance. 
2- Ducksuite
Another smart social commerce tool is Ducksuite which helps brands in integrating shoppable galleries into their eCommerce websites and helps in gathering content easily, getting users' rights, and tagging products for the gallery.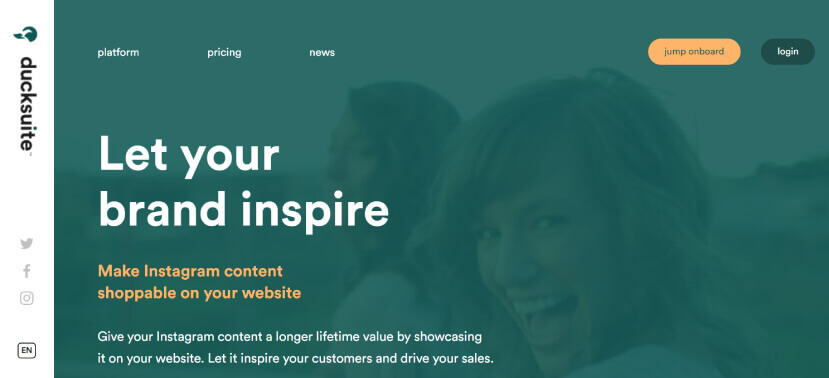 Ducksuite might not seem impressive as there are better tools in the market, but it is an efficient way to execute leveraging shoppable galleries. 
Importance of Shoppable Instagram Galleries on your eCommerce
Here is an overview of how effective and beneficial Instagram shoppable galleries are and why you consider adding them into your eCommerce can be efficient. 
Authentic content helps in making an informed decision

Helps with engagement

Keeps cart abandonment rate low

Boosts conversions and revenue

Enhances mobile shopping experience

Offers seamless transitions from one stage to another in the purchase journey. 
Wrapping Up!
Adding an Instagram shoppable gallery feed on your Shopify eCommerce store can be an exceptional asset with respect to your sales and revenue generation. 
We cannot ignore the fact that UGC is unfiltered and original content that relates to your users way more than branded content. People trust people and rely on their real-life experiences. It is a major deciding factor for potential clients. 
So, to stand out from the market, boost discoverability, and order value, a shoppable gallery can be a game-changer.