Currently, there is much hype about eLearning development companies largely because of the convenience it is bringing to users. The global education sector is now a storehouse of numerous technological advancements.
Corporate giants and educational institutions are now striving to deliver a more interactive and engaging learning experience for all. Virtual education is one of the remarkable trends right now which are driving the best custom mobile app development company to craft the most insightful education software for various organizations globally.
The list of eLearning development companies mentioned in this blog will help you learn more details about them.
Motivation Behind the Exponential Growth
As per the stats, the market value of worldwide eLearning software will surpass $378 billion by the year 2026. These are impressive statistics. Students are now more inclined towards technology-enabled education and training that is mounting the growth.
The pandemic situation is also persuading worldwide educational institutions to emphasize delivering virtual e-learning website. Many people thereby are indulging in creating eye-catching and useful eLearning apps.
Create stirring educational software with the best eLearning development companies. Here is the list carrying the top 10 names that you can depend on:
1- ValueCoders:
This is one of the finest eLearning software provider companies. The custom mobile app development company that shaped it is dependable and always delivers high-end custom education and eLearning software. It has set a benchmark by delivering various successful projects in varied domains that incorporate e-commerce, healthcare, logistics, etc.
2- FATbit Technologies: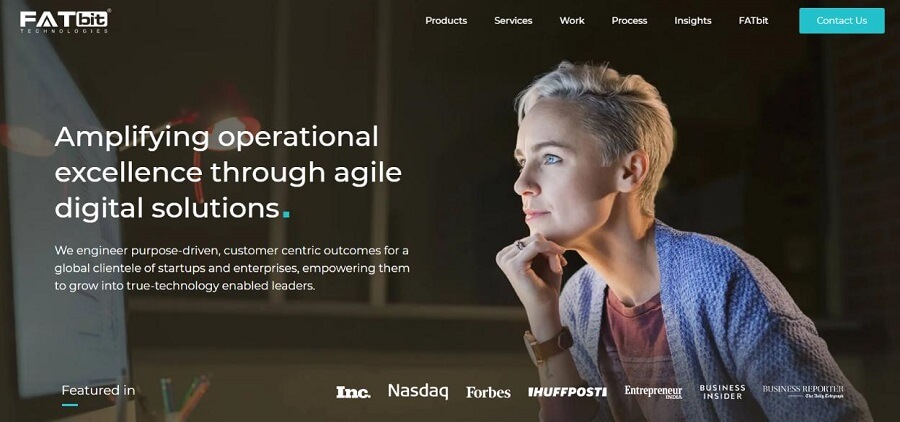 FATbit Technologies is a top custom software development company that has been powering eCommerce success stories globally with its robust standalone solutions. Yo!Coach, FATbit's steller self-hosted solution builds a contemporary eLearning and consultation platform for eCommerce startups considering entering the flourishing Digital Education industry.
The software is customizable, secure, scalable, and is available for a lifetime of use with a one-time license fee.
FATbit commenced operations in 2004 and has delivered analysis-driven, customer-centric
solutions receiving excellent ratings on Clutch(4.9/5), and other websites of authority. The
company has been featured in top business publications such as INC., Forbes, The Daily
Telegraph, and others.
3- OpenXcell: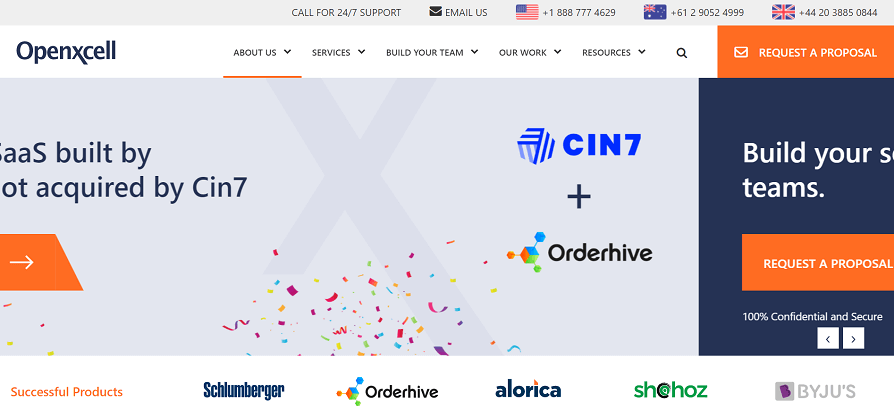 Counted among the top e-learning companies, it serves more than 200 clients worldwide. Top-notch software solutions are making education a breeze for millions of people all over the world. The developers work with varied technologies such as cloud computing, Artificial Intelligence, blockchain, and many more.
4- Arka Softwares:
Arka Softwares is known to deliver value through technology disruption. Wearing the proud badge of 600+ successful projects and engrossing 11+ years in business, we are a prominent domain player acknowledged globally for empowering businesses through tech-led innovation. Revealing significant evidence of our business depicting our functional prowess and presence in the domain of web, software, mobile app development for on-demand e-learning app development, e-wallet solutions, taxi app.
5- Innofied Solution:
As one of the most noteworthy eLearning development companies here, we can find innovative solutions for businesses of every type. The company is based both in India and the US. It is equipped with dedicated developers who offer proven mobile and web solutions to its worldwide clients. The core technologies that the company works with are IoT solutions, mobile app development, etc.
6- Hidden Brains: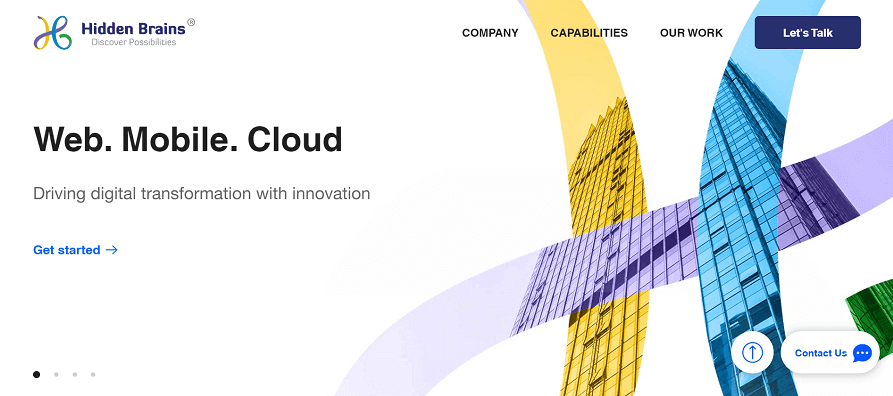 Today's Edtech zone discovers Hidden Brains as a highly dependable name. One of the top e-learning companies, it has experience in serving large tech businesses and startups. It holds a good reputation in the eLearning software market by offering proven solutions. It also provides enterprise software solutions for healthcare, eCommerce, and banking domains.
7- XICOM: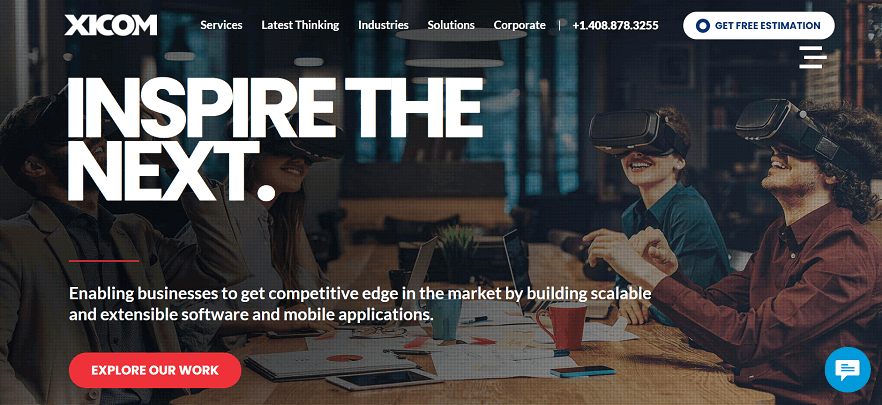 If we look at the present education domain, XICOM is one of the best eLearning development companies. As a reputable IT consulting firm, you can find innovative solutions across industries like healthcare, banking, education, etc. It is famous for providing remarkable client support options.
8- Konstant Infosolutions: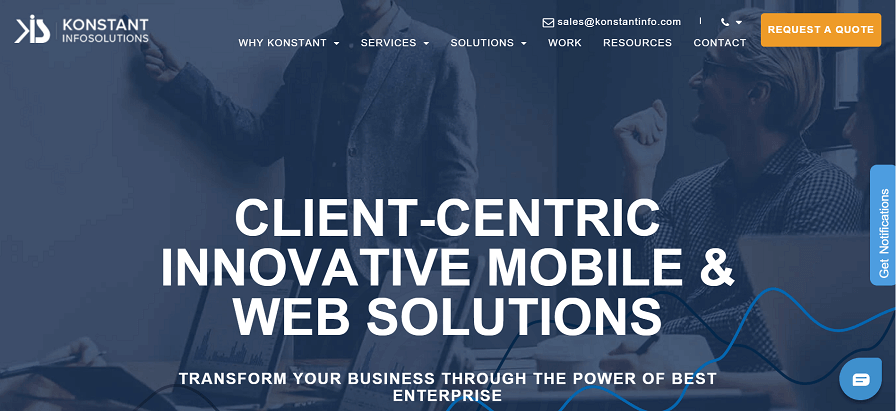 If you are looking for sound eLearning software, you can choose Konstant Infosolutions based in India and the US. It boasts more than 500 satisfied customers. You can create promising educational applications with a custom mobile app development company of this stature. The core technologies they integrate into their software solutions are PHP development, Artificial Intelligence, Android, etc.
9- Qburst: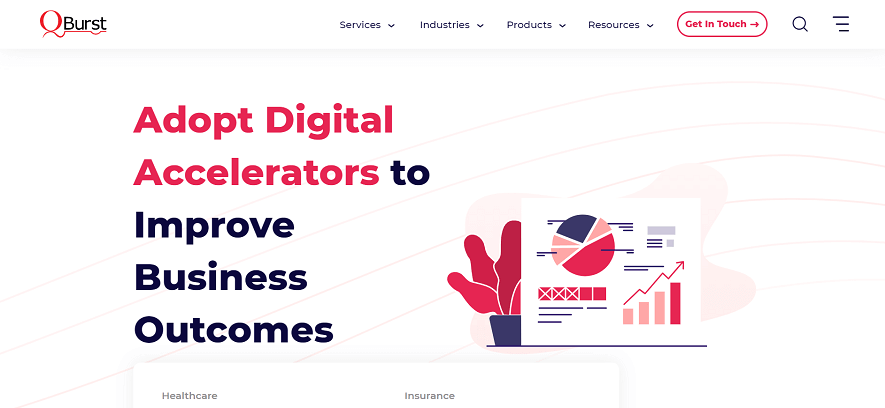 Along with being one of the best eLearning companies, it is also an expert product development service provider. The company focuses on offering convenience with front-line education and eLearning software solutions that use next-gen technologies. Big data consulting, SEO, and Cloud consulting are the core technologies.
10- BelitSoft:
One of the most sought-after online course development companies, this Europe-based company provides custom eLearning and education software solutions to users across, UK, Israel, and the US. The meticulous teams of developers function with the most advanced tech stack for delivering diverse solutions such as eLearning apps, learning management systems, etc.
11- A3logics: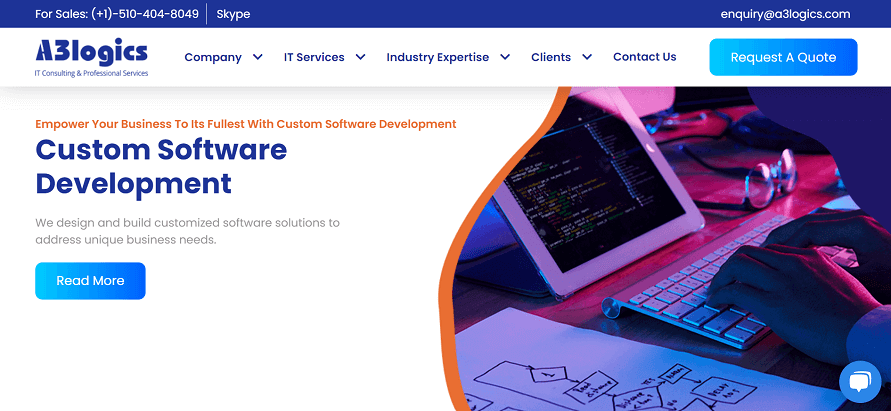 The United States of America recognizes A3logics as one of the best eLearning companies. Delivering high-end and steadfast eLearning services and solutions, the company holds the record of attaining a 99% user satisfaction rate. It has various software programs, including LMS or corporate learning management systems, mobile eLearning applications, talent management platforms, etc. The developers are skilled in working with leading-edge technologies such as blockchain, machine learning, cloud computing, etc.
12- Endive Software:
The search for the best online course development companies becomes worthwhile with names like Endive software. It delivers scalable corporate eLearning solutions. It is vital to associate with a custom mobile app development company to provide the best app development services.
Final Say
Each one of the eLearning app development companies mentioned in the list is supplying commendable solutions to clients globally. Choose any one of them for your upcoming project and skyrocket it within no time.
Also, when it comes to appointing a custom mobile app development company, you must check the developers' experience and technology expertise.
Only connect with the experts when building an exclusive eLearning software and app. Offer the best education services & attract more people.