You are using Instagram for decades and still, there is a chance that you are not understanding its 100% benefits. It's not only a source of entertainment and communication but also a great platform to expand your business.
In this article, we will tell you that this social media platform may provide you access to billions of users globally.
With over one billion users on Instagram alone, it would be stupid to ignore such a potential social media channel. You better saddle up and give it a shot because the largest image and video-sharing network can elevate your business entirely with the appropriate plan.
We'll outline some surprising advantages of using Instagram for business in this piece. Let's look at it!
Instagram Prioritises Storytelling
We all love storytelling and this platform is one of the best to share your story. We become involved in following the ups and downs of celebrity news, we grow up with fairy tales and happily ever afters, and we are drawn to persons who have a natural talent for recounting dramatic or humorous situations.
Sharing an engaging narrative with your audience is a fantastic approach to establishing an emotional bond with them.
The best method to engage your audience and cultivate a relationship with potential clients and brand ambassadors is through sharing visual material. The norm in marketing has long been a customer-centric strategy as opposed to a product-centric strategy.
In light of this, it's crucial to stay away from an Instagram feed that promotes products. Focus on your feelings instead! You'll see a favourable impact on the overall performance of your business if you embrace Instagram's capacity to inspire an emotional response to your brand, from visibility to sales and repeat business.
You may share "behind-the-scenes" videos on Instagram Stories to highlight the people and personality behind your brand.
Include visual material in your marketing approach
The most engaging content on the Internet is images, with visual posts generating a 650% increase in interaction over text-only ones. Thus, Instagram is a fantastic tool for engaging your fans and retaining them.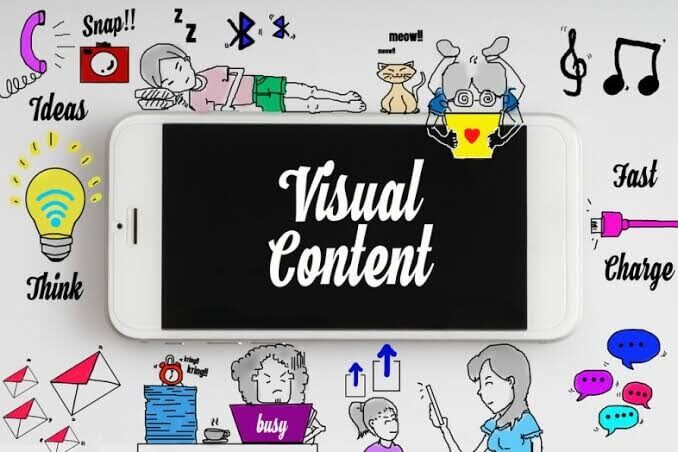 You may leverage the images you use on Instagram in other marketing channels like your blog and email newsletters to further improve your identity by using Instagram to assess what visually appeals to your audience. When it comes to pictures, always use HD images, you can use some from abstract stock images.
To guarantee that your Instagram feed supports the identity of your brand, stick to a consistent colour palette and aesthetic.
Reach to a Larger Audience
With over 700 million monthly users, Instagram provides businesses with a sizable potential clientele. Use hashtags when posting on Instagram to spread the word about your content and reach the correct audience. Use hashtags that are pertinent to your post and those your target audience is genuinely looking for. If you're prepared to invest some time and money, you may also design tailored adverts to reach even more potential clients.
But, keep in mind that using 'banned' hashtags or employing excessive amounts of hashtags will actually reduce your reach.
Engaging is easier
Instagram really outperforms Facebook and Twitter in terms of average engagement rate among the major social media platforms. Indeed, it has a greater brand interaction rate, demonstrating that Instagram users are more receptive to marketed content than users of other networks.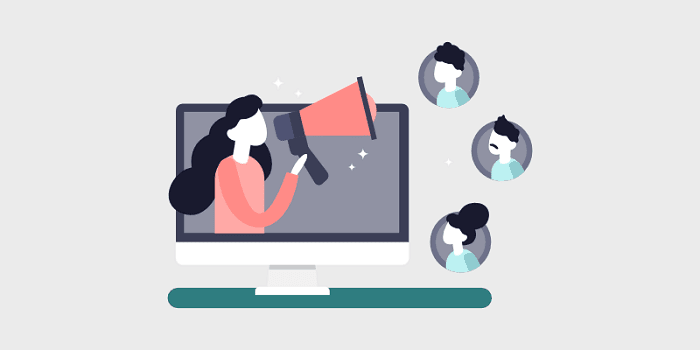 Following people who are talking about your company or its products and leaving comments on their images and videos is a smart place to start if you want to increase engagement.
With your own hashtags, you may also initiate discussions and encourage your followers to participate. Keep in mind that connecting with your fans requires more than just sharing images and videos of your merchandise.
In order to increase your likes and followers, it can be promising to use bots to comment and like on other posts. However, there are many benefits to not automating engagement!
The most crucial indicator to pay attention to is real engagement because it correlates with actual sales and devoted clients.
Get Feedback
As a knowledgeable marketer, you undoubtedly already keep an eye on social media discussions involving your company and its products. You monitor your Instagram views, forum, blog, Facebook, and Twitter mentions. But do you know what users are saying on Instagram about your company?
People will still utilize the site to chat about your products and services whether or not your brand is present there, just like they do on other social media platforms.
People have already started posting images of the goods they purchase from you, making videos, and leaving comments on one another's posts about your company. You shouldn't ignore this criticism.
It's crucial to recognize brand enthusiasts as well as to comprehend how consumers view your brand.
Boost Online Traffic
Instagram serves primarily as a medium for communication, whereas your website is where the majority of your actual business is generated.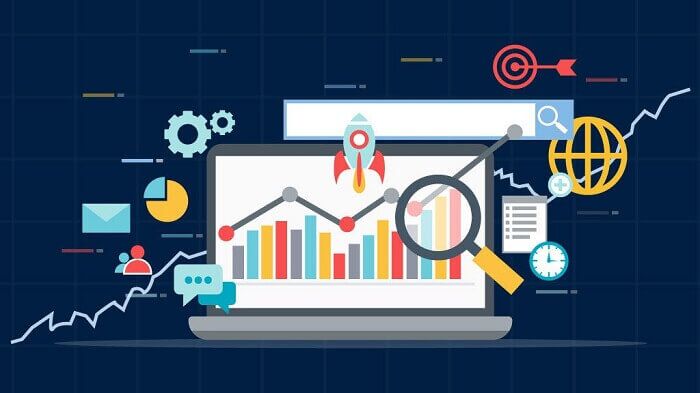 On the other hand, you can use this platform to promote yourself and drive traffic to your website. Just put a link to the BIO area of your brand's account.
Since Instagram only permits you to share this one link, make good use of it by directing your most enquiring followers to the business's main website.
Additionally, your brand has a loyal following of Instagram users who follow your work and like, like, and comment on your posts.
You can reach out to a lot more people via Instagram and increase your fan base, so you don't have to stop there.
Establish Client Relationships
Because they are spoilt, modern customers have high expectations of brands and companies. If you want to keep them happy, you should interact with them online by publishing high-quality content, posing queries, responding to comments, and praising their Instagram efforts.
By engaging in such a technique, you can cultivate enduring relationships with your fans and eventually convert them into devoted followers or even brand evangelists.
Conclusion
Instagram is a real business booster, which is why the majority of businesses utilise it to reach out to new target markets and steadily increase their consumer base.
While you might not be using Instagram as a marketing tool till now but remember your rivals are most likely utilizing it to the best.
In order to observe how they engage with their community, use the platform to follow their activities. So, read and understand these benefits and utilize them for expanding your business.