The use of network monitoring software has been steadily increasing in the past decade. One of the main reasons for this is because it continuously monitors networks for any irregularities and allows IT personnel to identify potential security breaches.
Network monitoring software is a must-have for companies with sensitive data, online transactions, and extensive web usage.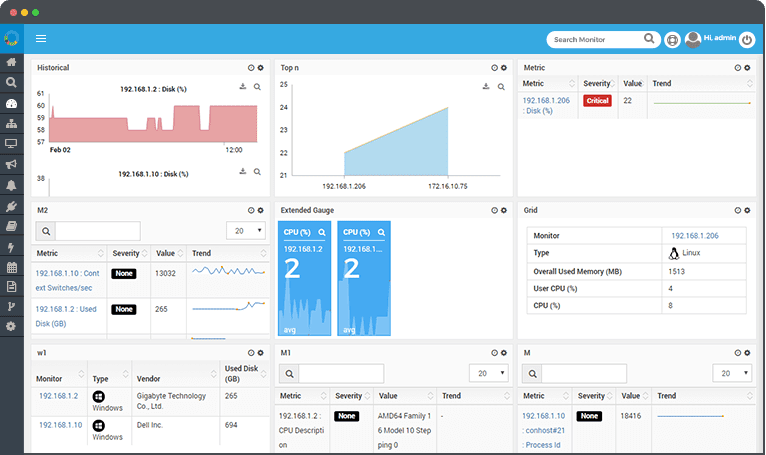 This type of software is also essential in the prevention and handling of data breaches. It helps identify the source location, file type, and vulnerability exploited by attackers which in turn helps protect organizations from future attacks.
In this blog, we will elaborate on the use of network monitoring software and dive into the importance of such a solution. Following is an overview of the topics that we will discuss further:
What is Network Monitor Software?
Why is Network Monitor software important?
Best practices for Network Monitoring.
The Best Network Monitoring Software
What is Network Monitor Software?
Network Monitor Software monitors, analyzes and manages the traffic flow over a network. As discussed before, it is beneficial for the Network Administrators and security team to monitor the network's operations. Moreover, it leverages the power of automation to scale network activities.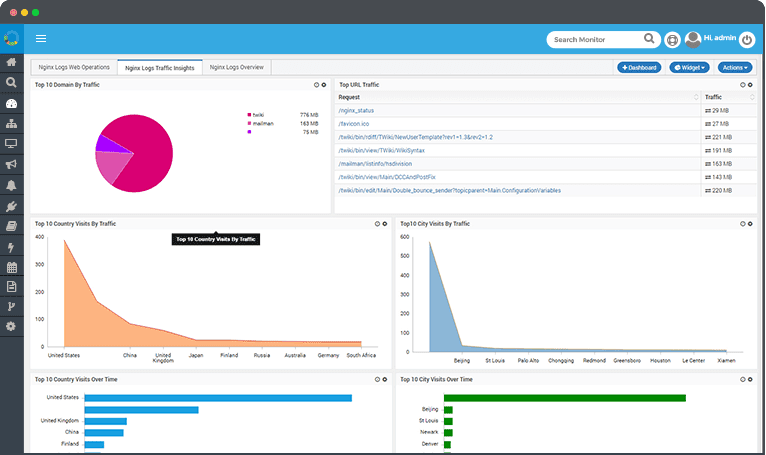 Such a solution often monitors some of the following things:
Uptime
Availability
Response time.
The software can detect unusual activity and alert the administrator whenever suspicious activities are detected over the network. It can be for physical/wireless LAN, WAN, or both. It can also alert and send notifications when any router, switch, or server goes offline.
The software can provide the team information such as active devices and equipment on the network or IP addressing scheme.
Why is Network Monitor software important?
The more the complexity, the more are the chances of failure. And network being the organization's backbone, it is important to keep it functional and healthy.
Monitoring your networks is important for some of the following reasons:
Firstly, it is very important to have visibility into the performance of your networks to be able to identify any potential issues.
Secondly, it is important to identify and monitor any anomalies (such as new devices that were not in the inventory) as quickly as possible to ensure that there are not any threats to the network.
Thirdly, identifying and monitoring any anomalies can also provide a good indication of any new threats to the network.
Finally, it is important to monitor your network because it can be expensive to identify and react to any threats should they arise.
Best Practices for Network Monitoring
Every company has a different environment with different unique needs. However, there are some general guidelines that should always be followed when it comes to monitoring your network.
The first thing to know is what you are monitoring. Never skimp on time-series data when it comes to your network. Time-series data will allow you to more easily do things like pinpoint periods of service disruption, see how many users are on your network, and the load across all your servers.
Find a vendor that will help you get the type of data you need. Multi-dimensional management solutions are excellent because they are fully customizable, scalable, and integrate with the other applications that you need to run your business.
The Best Network Monitoring Software
Motadata NMS is an enterprise-grade software solution that automatically discovers network devices and provides a comprehensive picture of the entire network health.
It comes with a unified custom dashboard that makes it easy for IT teams to keep an eye on the network and ensure proper maintenance operations.
The solution is flexible enough to work in a multi-vendor and hybrid IT environment and comes with 100+ report templates and notification settings to satisfy the needs of various members of an IT team.
Here is a summary of key features that simplifies IT operations management:
Plug and Play Architecture: The open architecture allows Motadata to supplement its product with ad-hoc features and capabilities.
Real-Time Custom Alerts: Motadata NMS keeps an eye on real-time network traffic and gives you real-time configurable trouble alerts as per your threshold.
Visualize Your Network: With the help of network topology, you get a detailed and powerful visual representation of your network map that can help you know your network better.
Unified Dashboard: The unified customizable dashboard gives you insights into your network health, CPU usage, current status, disk usage, connected devices, log data or anything that concerns your network.