I don't know about you, but when I think of webinars, I think of those dry, boring things that are only useful for salespeople and people in academia. You know – the kind of presentations that put everyone to sleep within the first five minutes?
Well, that doesn't have to be the case. A well-executed webinar can be fun and a powerful tool for promoting your business. Yes, you read that correctly – Webinars can be fun. If you take the right approach, your webinar will be engaging, informative, and entertaining.
In this article, we'll walk through the whole process together on how to launch and host a successful webinar so you can get started right away.
How to market your webinar and get attendees?
First, let's discuss how to market your webinar. This is crucial if you want to have a successful event. You'll need to generate some buzz and get people interested in attending.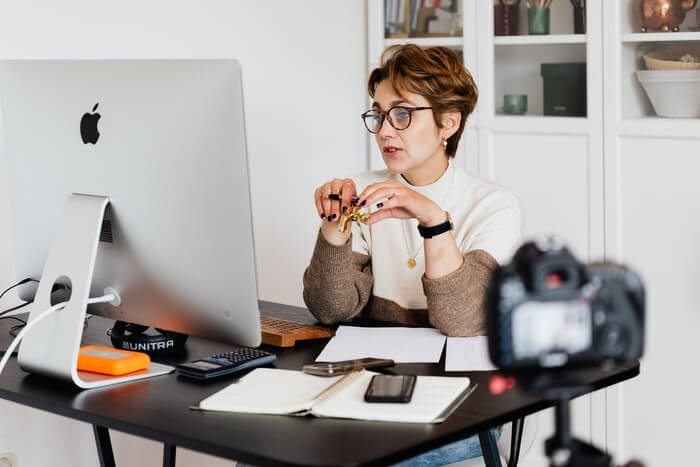 There are a few different ways to do this:
1) Send out an email blast announcing the webinar and providing some details about it.
2) Create a social media campaign leading up to the event. Use hashtags, post engaging content, and run ads.
3) Make a landing page on your website for the webinar. This is where people can go to learn more and sign up.
4) Reach out to your network and promote the webinar that way.
All of these marketing channels are important, and you'll want to use as many of them as possible.
The nuts and bolts of actually holding a webinar
Now that you've successfully marketed your webinar and have people signed up, it's time to actually hold the event. There are a few key things you have to do to make sure everything goes smoothly: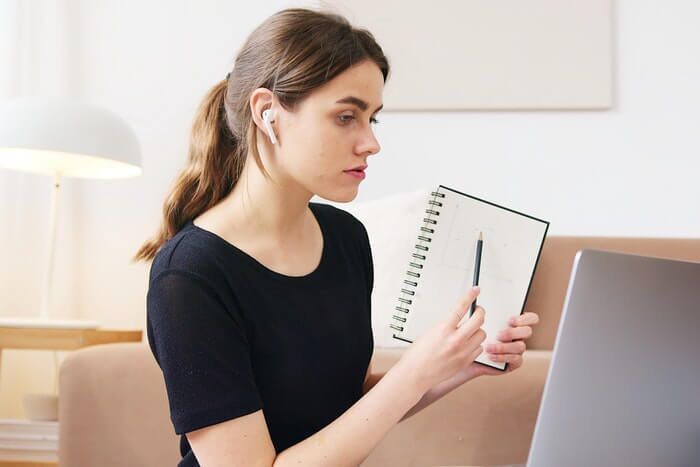 1) Choose the right platform: There are a lot of different options out there when it comes to choosing a webinar platform. You'll want to pick one that's easy to use and has all the features you need. You can use a service like GoToWebinar, Webex, or Zoom.
2) Prepare your presentation: This is where you'll really want to focus on making sure your content is engaging. No one wants to go through a boring, dry presentation. Try to mix things up and use various media (e.g., slides, video, images).
3) Have a plan for questions: It's essential to have a plan for questions that come up during the webinar. You'll want to make sure you have someone designated to answer them.
4) Test everything beforehand: Make sure you test everything out before the webinar starts. This includes the platform, your presentation, and any other tools you're using, including the webcam and microphone. You can use an online webcam test tool to make sure everything is working.
Tips for creating high-quality content for your webinars
Now that we've learned the basics of how to launch and host a successful webinar, let's talk about creating high-quality content. This is integral if you want people to actually attend your event. Here are a few tips for creating great content: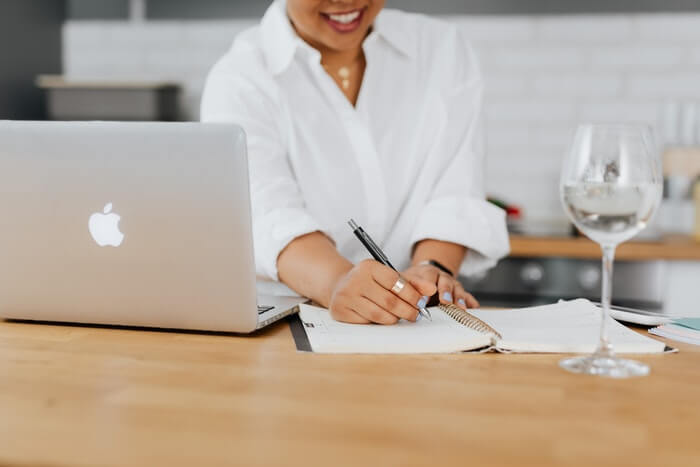 1) Make it relevant: Your webinar should be relevant to your target audience. This is what will get them interested in attending. Know your audience and make sure your content speaks to them.
2) Cut to the chase: Nobody wants to sit through a long, drawn-out presentation. Keep your content sweet and short.
3) Use visuals: Visuals are a great way to keep people engaged. They help break up the monotony of text-heavy presentations. Use images, videos, and infographics to help make your point.
4) Be interactive: Ask questions, use polls, and get people involved. This will help keep people engaged and make your webinar more enjoyable. Softwares like WebinarJam can help with this.
5) Have a plan: Have a clear plan for what you want to cover in your webinar. This will enable you to stay on track and ensure that your content is relevant.
Now, you'll be well on your way to creating high-quality content for your webinars.
Making your Webinar fun and engaging
This is what will really set your event apart and ensure that people enjoy attending. Here are a few tips to make your webinar free of boredom: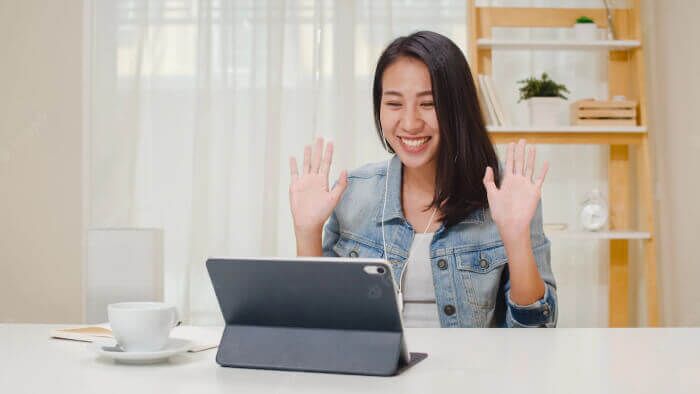 1) Use humor: Humor is a great way to keep people engaged. If you can make people laugh, they're more likely to enjoy your webinar.
2) Use stories: Stories are a fantastic way to connect with people and make your content more memorable. Sharing stories from your own experience is a great way to do this.
3) Be personal: People want to feel like they're connecting with a real person. Share some personal stories and anecdotes.
4) Keep it interactive: As we mentioned earlier, interactive content is a great way to keep people engaged. Get participants involved by asking questions and using polls.
5) Think outside the box: Be creative and think of ways to make your audience awake. There's no need to stick to traditional presentation formats.
By following these tips, you'll be able to make your webinar fun and engaging. This will assist you in attracting more guests and ensure that they enjoy your event.
Handling tech issues during a live webinar
No one is immune to tech issues, and unfortunately, they can often occur during a live webinar. This can be panic-inducing for both you and your attendees. But don't worry, there are a few things you can do to handle these situations: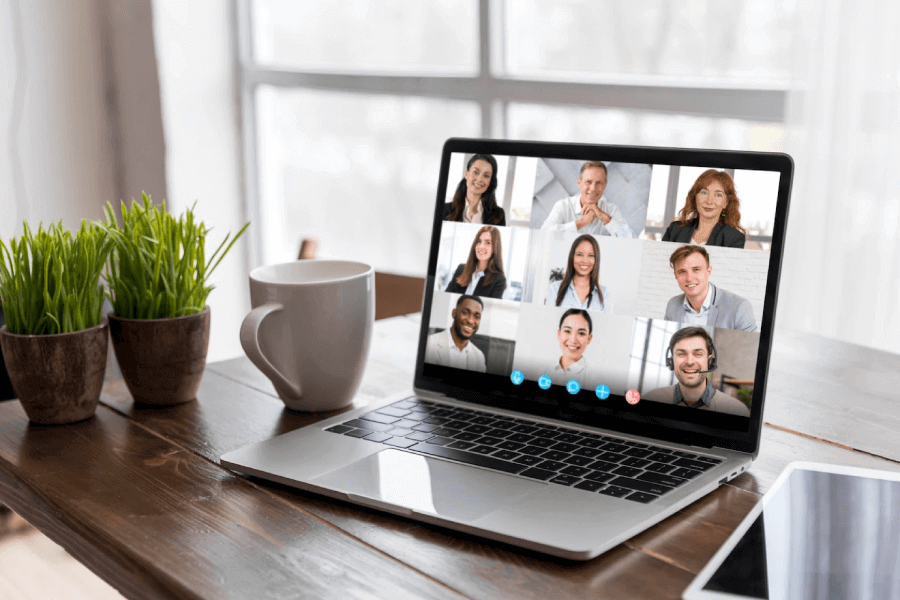 1) Stay calm: This is the most important thing. When things go wrong, it's easy to get flustered. But if you stay calm, you'll be able to troubleshoot the issue more effectively.
2) Take a deep breath: This goes along with staying calm. When things go wrong, it's easy to start feeling overwhelmed. Taking a deep breath can support you in regaining your composure.
3) Ask for help: If you're having trouble solving the problem, don't be afraid to ask for help. There are lots of folks who are more than willing to help.
4) Move on: Sometimes, no matter how hard you try, you just can't fix the problem. In these cases, it's best to just move on and apologize to your attendees.
By following these tips, you'll be able to handle tech issues during a live webinar with ease.
Strategies for following up with attendees after the webinar
Once the webinar is over, it's important to follow up with your attendees. This is a profound way to build relationships and turn leads into customers. Here are a few strategies for following up:
1) Send a thank-you email: A simple thank-you email can go a long way. Be sure to add a link to the replay if you have one.
2) Connect on social media: Social media is a great way to stay in touch with your attendees. Connect with them on social platforms like LinkedIn and Twitter.
3) Invite them to join your email list: If you have an email list, be sure to invite your attendees to join. This is an effective way to stay in touch and build relationships.
4) Send them a case study: If you have a case study that's relevant to your attendees, send it to them. This is an excellent way to demonstrate the worth of your goods or services.
5) Schedule a call: You can always schedule a call with your attendees if you have the budget. This is a great way to get to know them better and build relationships.
By following up with your attendees after the webinar, you'll be able to turn leads into customers.
Bottom Line
Anyone with an internet connection may learn from the best and brightest in any subject thanks to technological advancements. This is also beneficial for business professionals who wish to promote their products or service.
And while there are many fantastic webinars out there on every conceivable topic, launching and hosting a successful business webinar is not as simple as pressing "record."
By following the tips in this article, you'll be well on your way to hosting a successful business webinar that will engage and inform your audience.
And, more importantly, you'll be able to cultivate relationships and convert prospects into paying clients. So, what are you waiting for? Get started planning your business webinar today.