Enterprise resource planning (ERP) and customer relationship management (CRM) systems might seem like they do the same thing. However, these two are very different. There are many reasons why one might be a much better idea for your business than the other.
And today, we'll explain why this is. We'll look at the ERP vs. CRM systems and help you figure out what works the best for you. But, before we dive into the comparison, let's see what these two terms mean and how the systems work.
What is ERP?
An ERP system allows a business to store and share information between different departments. In general, it's popular among companies that have a lot of data to manage. We already talked about the benefits of ERP software in the manufacturing industry, so that's a perfect example of its use.
If you must take care of day-to-day tasks from sales, over project management, all the way to HR, this is the tool for you.
And that's what makes it unique. It's a very versatile tool that touches many different parts of a business. It'll help you with data sharing, connecting your teams, and analytics. All in all, it's a cost-effective way of improving your processes.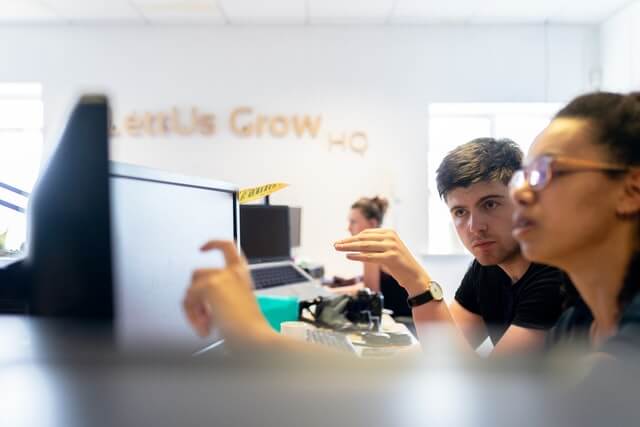 What is CRM?
CRM is a system that helps your business manage sales leads and customer data. It's an excellent tool for managing. However, it can do much more.
For example, you can use it to analyze relationships with your customers and leads. It also helps you stay connected with them, and thanks to that, it increases sales.
In essence, its job is to streamline most of the processes that go into sales and marketing efforts. It'll make cooperation between your teams much easier, and that will lead to higher conversion rates. The thing with CRM is that it is a great source of data.
It allows your employees to see how campaigns are moving on and optimize them on the go.
Be aware that you'll have plenty of choices to pick from if you decide to go with CRM. So, be sure to make an educated decision and ask all the questions you need to before you put your money down.
ERP vs CRM
Lots of people feel overwhelmed when they need to decide on which system they should go with. And we can't blame them. There are many things to think about. You do your best to do proper research, but it quickly gets confusing. If you haven't dealt with anything similar before, it can lead you down the rabbit hole you didn't even know existed.
For example, you read an article about how Microsoft Dynamic CRM can assist your business and decide that you want a CRM system for your company. So, you start digging into finding the right fit. However, along the way, you stumble upon some information about ERP.
It's basically the same thing, but it's more extensive and can expand these capabilities throughout your organization. And that does sound compelling. However, it doesn't mean that it's the right thing for you.
The thing with ERP vs. CRM is that they use different approaches to increase profits. ERP focuses on cutting down and making processes more efficient. And since you'll spend less money on those, you'll make more money.
On the other hand, CRM focuses on producing greater sales volume. When all of your customer data is easily accessible and in one place, it's much easier to work with it. So, you can expect to increase brand loyalty, make more sales, and therefore, more money.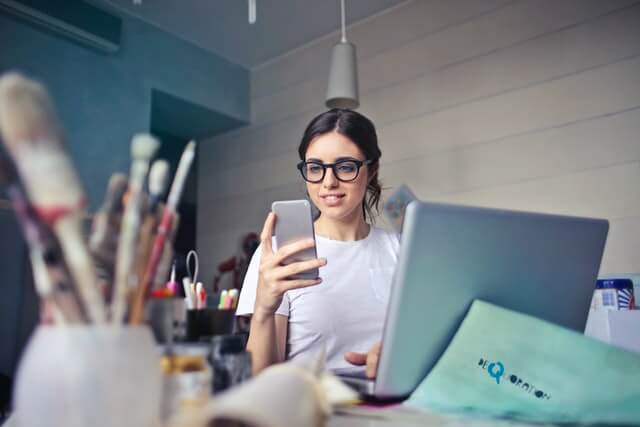 Which is the best for you?
Should you go for ERP, CRM, or both?
This is not an easy question to answer, and for one reason. It all depends on your needs. However, whichever one you decide to go with, make sure that you can integrate it in the future.
It seems that the biggest problem for people is to determine what system they need more. So, some room for experimenting with free, lighter, and premium versions is a nice thing to have.
Many CRM manufacturers, including moverstech.com, let you schedule a free demo of the software. So, you can see how it works on an example and see if it's the right thing for you. On top of that, a demo will give you a chance to ask any questions you have. Hence, you'll be sure that you're making the right decision.
But if you can't be bothered with trying out different systems, here are some things to consider when picking the solution:
If you're looking for something more comprehensive, ERP is the way to go.
For expanding sales and your sales team's capabilities, CRM is the perfect tool.
If you want to improve the organization of your business processes, ERP is a better choice.
For improving marketing efforts, CRM is everything you need.
On top of all of that, it's important to remember that ERP systems are more tricky to implement. So, if you want something simple and easy, CRM is a much better choice. And of course, quality comes with the price. If you want something great, you need to have a budget for it.
Can you use both?
Now that you know a thing or two about both of these, you should understand how they differ. However, you probably figured out that there's a certain overlap between them.
And that is something you can exploit if you have the budget to invest in both. But to make it possible, you need to integrate them to work together.
If you can do that, you'll have centralized data, and your team collaborations will go through the roof. You'll lower your costs, and you'll make more sales. However, make sure to learn how to manage your small business website before diving into all of that.
You'll get a lot more traffic and conversions, and if you're not ready for it, you'll crack under pressure, which is the last thing you want to happen.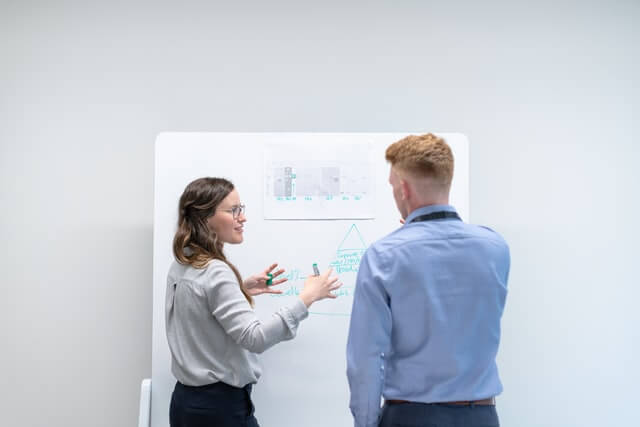 Conclusion
As you can see, it pays off to take time and determine which from the ERP vs. CRM system will work better for you. If you put in the effort now, it'll save you money and time in the long run. Ideally, you want to use both, but figuring out where to start is essential.