WordPress is a blank slate – it gives you almost endless possibilities for customization. You can create pretty much any kind of website, with any design and all sorts of different functions. And the path to this dream website of yours is paved with various WP plugins.
Tens of thousands of different plugins are available to help make your website perfect. But with so many options, it can be hard to pick the right plugins for your WordPress website.
The trick is not letting yourself get overwhelmed. So how do you narrow your options down from more than 50,000 to a handful that you really need?
Easily pick the right plugins for your WordPress website with this step-by-step guide
If you want to manage your website like a pro, plugins are a must. But too few won't really make a different and too many will get overwhelming fast. So you need to focus on the ones that you really need. Here's how to do that:
Start by identifying your needs
The first thing you need to do is to ask yourself what exactly you need plugins for. Everyone needs extra security, something to speed up their website, an anti-spam plugin, and a few tools for optimization, so start your wishlist there.
Then, hone in on the specifics of your situation. Would you like to create an interesting and interactive design without any background in graphics and web design? Put a page-building plugin with templates on your list!
Do you want to incorporate analytics into your WP dashboard?
There are plugins out there that can help you with this – MonsterInsights, for example. Are you trying to build an online store? Plugins like WooCommerce can make this easy.
Once you've decided on the functionalities you want the plugins to provide, it's time to think about what you're looking for in the plugins themselves.
Are you looking for a free plugin, or can you splurge on a premium one?
Do you prefer to use multiple plugins with specific purposes or multi-functional options?
How important is it for you to have technical support for the plugins you're using?
Take the time to write down all the features you're looking for in a plugin. This will help you narrow down your options.
Next, research your options
You can download WP plugins from multiple sources, but your best bet is always the official WordPress plugin directory. Here, you will find all the WordPress-approved software, so you don't have to worry about malware.
You can search the directory using keywords (like "anti-spam" or "security" for example) or using specific plugin names (like "Yoast SEO" or "Jetpack").
Read up on the plugins you're considering – the basic information such as functionality, compatibility, and pricing will be on the plugin page. Make sure that the plugin fits your needs.
Then, read the reviews to see what the users thought of it. If you're deciding between several options, going with the one that has a higher rating and better reviews is usually a safe bet.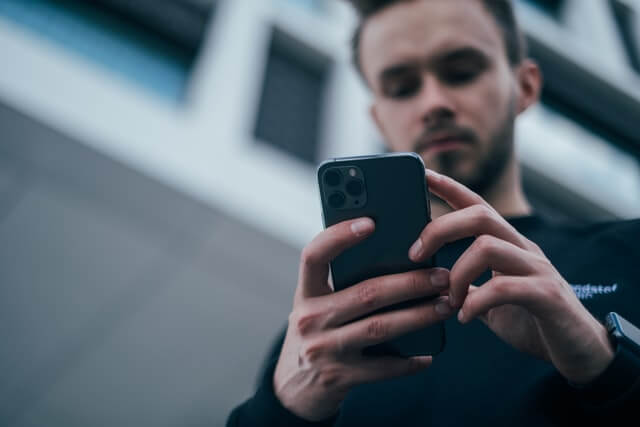 Then, test your chosen plugin
Plugins don't work equally well for everyone. So even if you choose a five-star plugin that everyone's praising, there's a chance you won't be happy with it. Luckily, you always have multiple options.
If the plugin you're using to convert your website to an iOS application isn't producing the results you want, download a different one.
When your caching plugin isn't giving your loading speed enough of a boost, a different plugin may be in order.
You may need to test out multiple plugins before you find the perfect fit. Don't worry – even premium plugins usually have a trial period.
But remember to create a backup of your website before making changes. That way, if a plugin you're testing messes up your website, you can go back to an earlier version of it that is still functional.
Finally, remember to periodically review your plugin needs
It's not enough to download your chosen plugins. You need to regularly update them and monitor their performance as a part of your regular website maintenance in order to keep your site safe and functional.
If you have little to no experience with running a website, this can be challenging, especially when you have many plugins to keep track of.
So don't risk it – hire professionals to maintain your website, and you won't have to worry about anything. They'll keep up with changes to your plugins as a part of their job.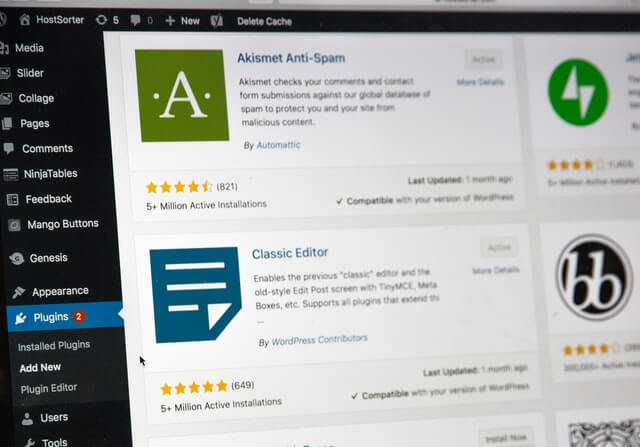 Other tips to help you pick the right plugins for your WordPress website
In addition to following these steps, you'll want to keep in mind a few general tips for choosing WP plugins:
Learn to prioritize – you may not be able to find a plugin that has all your desired features; in such cases, you'll need to decide which features you cannot give up on and which you can live without
Focus on the basics – when you're just starting and aren't sure what you need yet, it's a good idea to get the plugins everyone does; look into Jetpack, Yoast SEO, Akismet, WPForms, Elementor, and MonsterInsights to begin with
Find your own magic formula – no two websites are exactly alike, so you'll never be able to copy someone else; instead, experiment with different configurations and combinations until you find what works for you
Don't be afraid to change things up – technology is constantly evolving with new advancements in the field of AI and IT coming up almost daily, and plugins are no exception; new ones will appear, and you should give them a chance, so don't be afraid to try things out
Why is it essential to pick the right plugins for your WordPress website?
Plugins are vital for improved website functionality, smooth website maintenance, and a good user experience. Without them, you're left with either bare-bones WordPress or a lot of coding to do. So you'll definitely want to get some.
But too many plugins can slow your website down and make it glitchy, so you don't want useless plugins clogging up your dash needlessly.
Furthermore, some plugins may be incompatible with each other, with your theme, or even with the WordPress version you're running.
This doesn't just make them useless; it can even make them dangerous. To avoid any issues, you need to pick the right plugins for your WordPress website. A few well-chosen plugins will do a better job than a ton of plugins that don't fit your needs.