Be it your personal or professional work; day-to-day life is unimaginable without quick mail service. It keeps your communication thread organized and helps in getting the job done without much hassle.
If you have been trying to find smooth access with the Spectrum Webmail and Spectrum Email Login, this guide will be of help to you.
To get started with the Spectrum Webmail, you will need to have a primary account first.
Creating a New Spectrum Primary Account –
After opening your web browser, you will need to
Firstly, you will have to move to the Spectrum Sign-in page. You can do this by simply typing "https://webmail.spectrum.net" in the address bar.
Tap the "My Account" You will see it on the top of the screen.
Moving on, click on the "Create a username" In this window, choose any of the two options – "Contact Info" or "Account Info"
Once you are done, provide the following details as per what you may have chosen.
For Contact Info: Put your username or phone number down, which you may have used when buying your internet connection.
For Account Info: Give your account number and security code. Make sure to use only the one which is on your internet connection purchase bill.
After you are done, you will require to confirm that you are not a robot. This will need you to click on the checkbox next to the "I'm not a robot," followed by a captcha challenge. Completing it properly will take you to the next course of action.
Click on the "Next"
In the following step, you will have to verify your identity. For this, you will need to enter a code. You will receive it by text, email, or phone call.
The following window will help you check your information, i.e., your first name, last name, email address, and phone number.
Now, you can select a username for your account.
You will now have a choice of using either your email address as a username or creating a new username.
Generally, it is preferred that you choose a unique and robust password. This will help you to keep your account more secure.
Also, do not forget to select a security question and its answer for prompts.
Thus, now, your primary account creation stands completed, which means you have a Spectrum Webmail account.
Creating A Spectrum Email Account –
After creating your Spectrum Webmail, the following are the steps to create a Spectrum email account.
As the first step of the process, you will need to sign in to your Spectrum primary account using the registered username and password.
Click on the "Menu" You will see it on the top left corner of your screen.
In the next step, continue by tapping on the "Manage Account" followed by "Services"
Continue the process by clicking on the "Internet"
Once the following screen appears, tap on the "Create Email Account" from the left side of the screen.
With this, a popup box will appear. This will be for creating a Mailbox. This popup box will ask you to create a mailbox with the help of your name. Click the "Create Mailbox" to begin.
After that, you will need to provide the password, which will be associated with the selected username. Enter the password carefully, and once done, click on the "Finish"
You will shortly receive a confirmation mail notifying you of the successful creation of your Spectrum email login account.
Now as you are all set and done with creating your email account and with adding credentials, it's time to start writing.
Email for more than a decade has been the main tool for exchanging messages between individuals or businesses. So, it is imperative to learn how to write emails.
Effective email writing needs to be:
clear and brief

short and relevant.

Head-on and comprehensive, and

comprise all appropriate facts and data.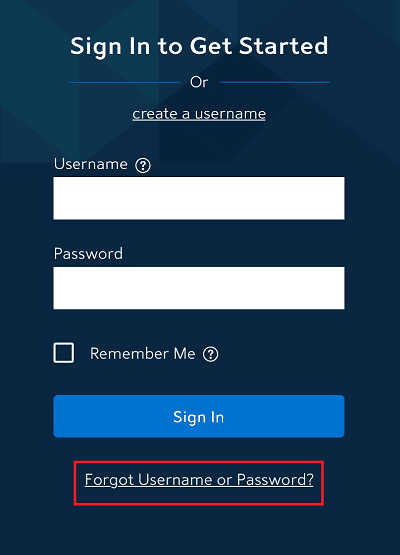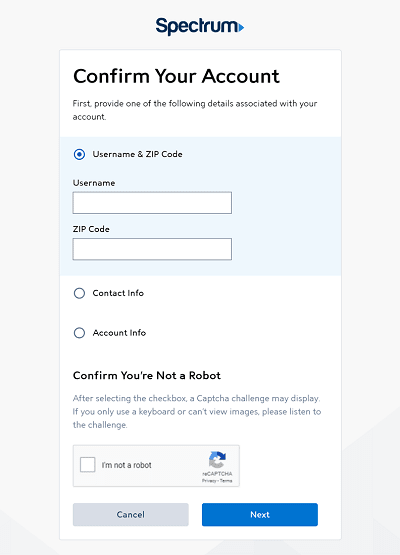 Accessing the Login for Spectrum Webmail
To have access to the Spectrum email login, follow the given steps:
Firstly, login into spectrum.net with the help of your password and username.
Secondly, to get access to your spectrum email settings, go to the Settings to select.
On the left side, you'll see a dropdown menu bar. You will need to choose Account Settings.
If you are operating on more than one email account, select the one you will like to use and edit.
At this stage, scroll and select the account settings to make the necessary changes.
Once you are through the entire procedure, click on the Save Account Settings to save them.
A Reset Guide for When You Forget Password
There are some times when despite your best efforts, you forget your password.
If something like that happens, then follow the steps below to retrieve your forgotten Spectrum password.
In the first step, you'll need to click on My services on the main toolbar.
In the second step, you will need to click on the Forgot password?
In the third step, put your username and hit continue. You will see that you will get a temporary password. It will be a temporary password in the email account you will have connected with the specified username.
Type a new password. For this, select the Choose Password. Moving further, confirm your new password by re-entering it into the Re-enter Password field.
After this, you will need to answer the two security questions given, which would be helpful to strengthen your password.
At the last step of the whole process, go through the user agreement and terms and conditions to complete the action. Just choose the 'I Agree to Terms of Use,' and with that, you will be done.
and here you go, It's done😊